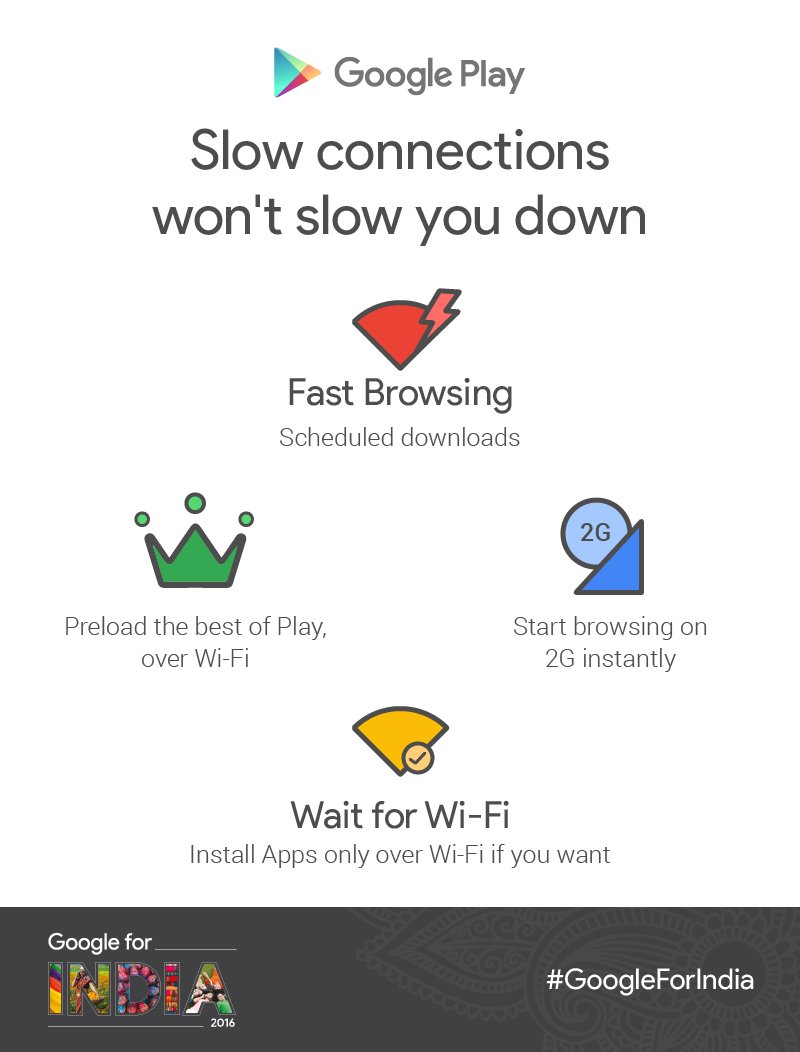 Google today made a number of announcements about new features and improvements to its product offerings especially for the Indian users. One such announcement was about easier accessibility of the Play Store.

In a bid to allow users discover and download more apps, Google is testing a Google Play Store app that will work on 2G connections. Google Play in India will now be able to pre-load and cache the most popular parts of the store when Wi-Fi connection is available on the smartphone, said Google in a blog post. Moreover, at the time of installing an app, Play Store will offer the option to "Wait for Wi-Fi" and install the app when the phone connects to Wi-Fi and save data.
This feature will be welcomed by a large number of users who don't have access to faster internet connection.