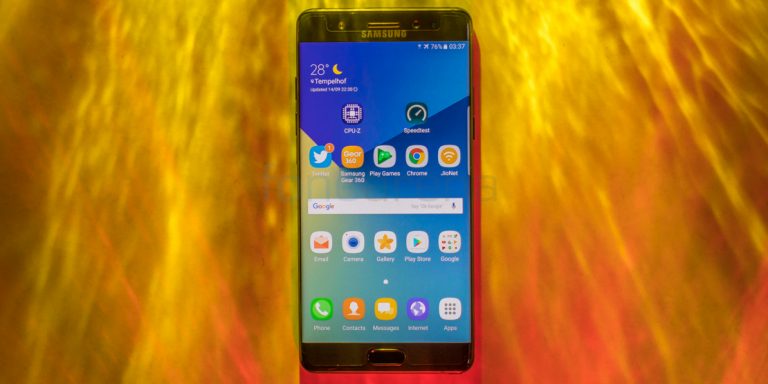 Last week Samsung and United States Consumer Product Safety Commission (CPSC) officially recalled 1 million Galaxy Note7 phones sold from August 2016 through September 15, 2016 due to battery issues. Now the company has announced that about half of those recalled units have been exchanged.
Earlier this week it announced that over 500,000 new Galaxy Note7 replacement devices have arrived in the U.S. and have been shipped to carrier and retail stores. Today it said that 90% of Galaxy Note7 owners have been opting to receive the new Galaxy Note7, instead of opting for Galaxy S7 or S7 edge with a refund of the price difference or getting full refund for the phone.
Samsung even released an IMEI tool checker to check whether your device is affected. Samsung already announced that it will roll out a software update for new Note7 devices in partnership with carriers to display a green battery icon in the Status Bar, Always On Display screen and the Power Off prompt screen.
Samsung is expected to start selling new Galaxy Note7 units including India soon.