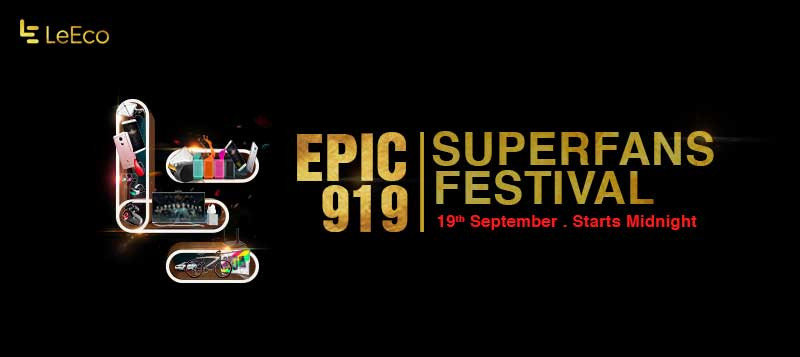 LeEco today announced that it has sold over 70,000 smartphones, over 2000 SuperTVs and about 20,000 accessories and achieved of Rs. 100 crores revenue during the sale, which is more than its expectation.
[HTML1]
LeEco said that response in India was very much in sync with the other markets such as China, Russia and USA. During EPIC 919, LeEco registered total sales revenue of nearly Rs. 5200 Crores across India, China and Hong Kong markets. In China, LeEco sold more than 866,000 Super TVs and 1,178,000+ smartphones during the sale.
The sale went live from midnight of September 19 on LeMall.com and Flipkart and was concluded on September 20, 23:59 hours. LeEco extended discounts and deals on its phones, Super TVs and accessories for one more day, even though it was planned for only 24 hours.
Commenting on the achievement, Atul Jain, COO, Smart Electronics Devices, LeEco India said:
919 is LeEco's biggest online sales festival that is highly celebrated across the world. We're thrilled to bring it to India this year and are over-whelmed by the encouraging user response. In-line with the global record-breaking sales performance, we've achieved incredible sales milestones in India as well. It is truly humbling that user response that helped us exceed our target sales figure and notch up a Rs 100 crore+ record. We remain committed to extending similar rewarding deals on our Super products in the future as well to our swiftly expanding user community.
Ajay Yadav, Vice President- Mobiles, Flipkart, said:
Our partnership with LeEco has come a long way. From being the Launchpad for the brand in India, Flipkart is currently working with the LeEco team to significantly expand their market share. Through this journey of hyper growth, LeEco has been a part of few record sale events at Flipkart. And the brand has also undertaken hugely successful stand-alone sale events on Flipkart.