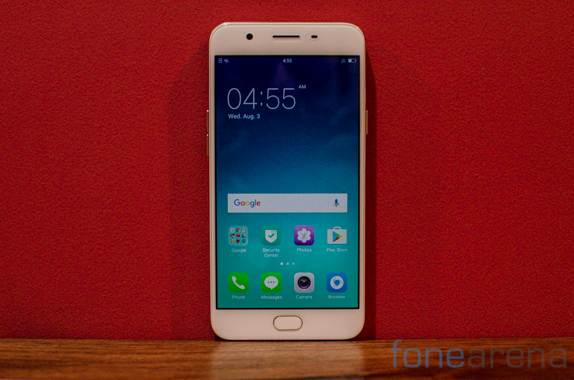 OPPO recently launched its selfie-centric smartphone, the F1s in India. The big highlight of the device is its front facing camera and OPPO has termed it as the "Selfie Expert". We have found the claim to be quite accurate too, and so have the tech experts around the world. The front camera is a 16-megapixel shooter and manages quite decent selfies in almost all conditions and lighting. We have previously compared the F1s with Nexus 6P and in this post we will be comparing the Selfie camera of F1s with the Apple's iPhone 6s.
First let's talk about camera specifications of the OPPO F1s and iPhone 6S on papers. The F1s features a 16-megapixel front facing camera (1/3.1-inch sensor and f/2.0 aperture), whereas the iPhone 6s is only a 5-megapixel shooter. Having said that, Apple also has a history of creating  good camera phones, and is worldwide well-known and appreciated for quality selfies.
OPPO ships in a feature packed camera app on the F1s that include Beauty mode, Panorama, Time lapse, various live filters/ effects and even a screen selfie flash for the front facing shooter. Additionally, it can use palm gestures or voice commands for taking pictures. The iPhone 6s also has a feature rich camera app that includes options like Live photo, HDR, filters, time-lapse and screen flash just like the F1s.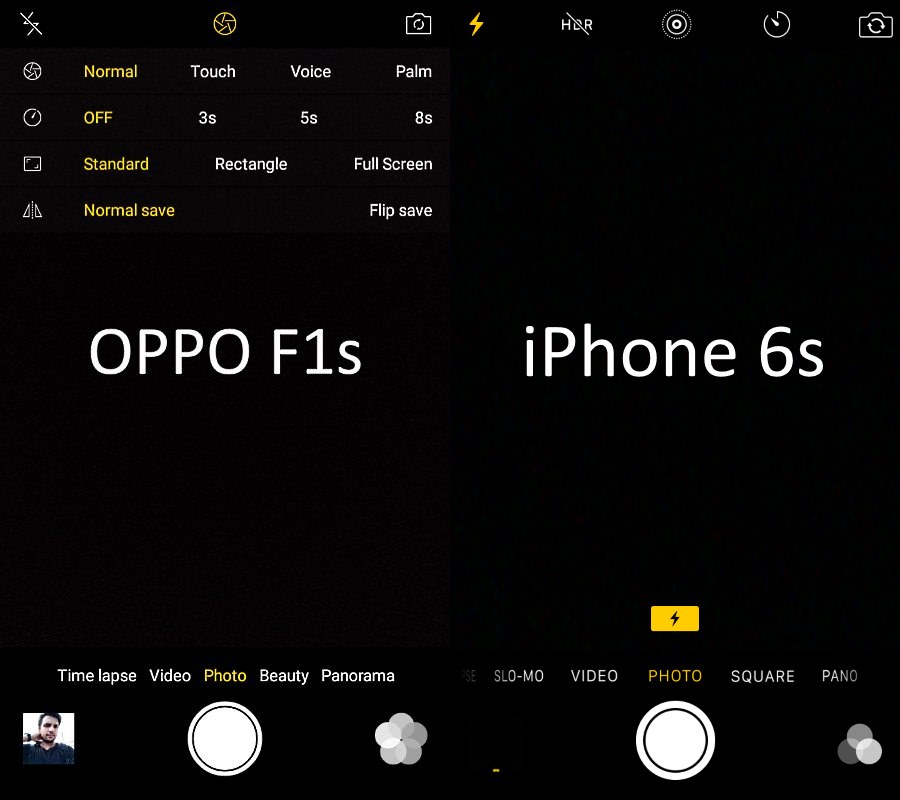 So going by that comparison, both the smartphones camera app for selfie lovers stand head-to-head. Although there are quite a few extra settings in OPPO's stock camera app, but these might or might not be useful for everyone. However, it is certainly interesting to see those settings especially for a front cam.
The OPPO F1s in bright daylight conditions is the clear winner as the results come out sharp and the camera focuses on the subject nicely. On the other hand, shots taken with iPhone 6s were a little underexposed in comparison to F1s. On the contrary, iPhone reproduces better and close to natural colours than the F1s. Check the two images below, the first one is taken from the OPPO F1s and the second is from iPhone 6s. (click on the images to see original resolution)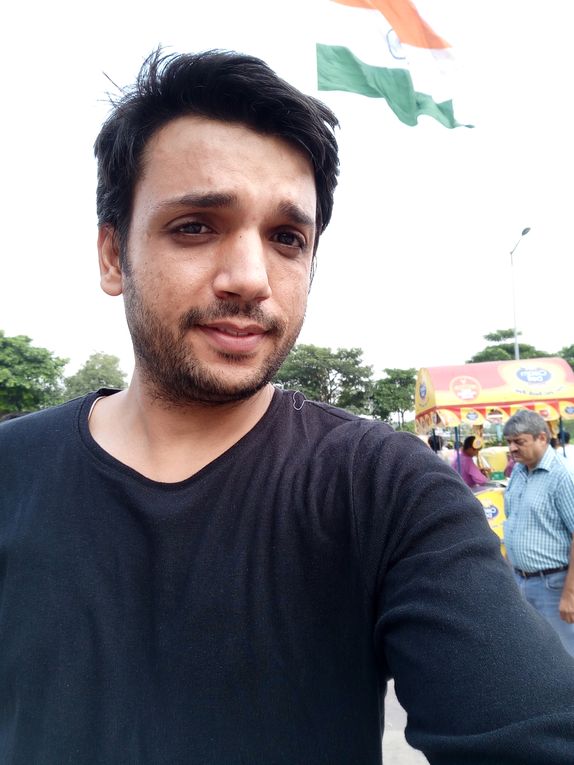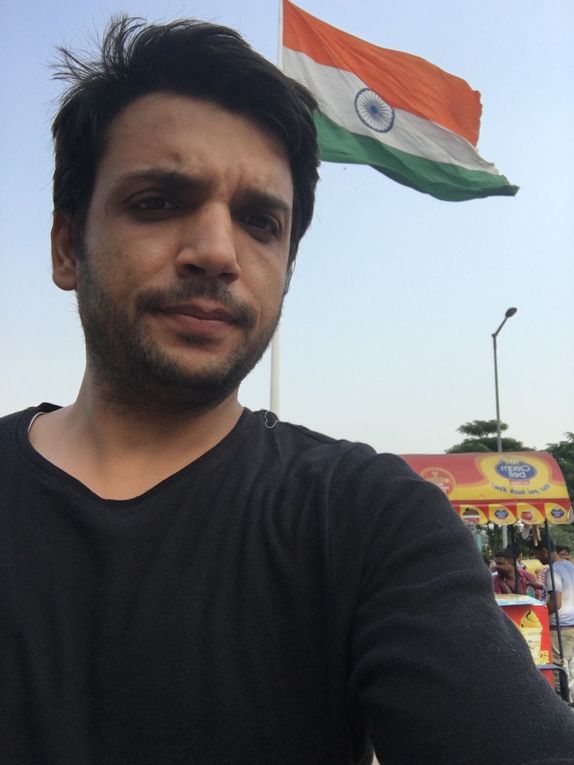 Now let's talk about the beauty mode which is something that has become a common feature in smartphones' front camera. Unfortunately, iPhone doesn't pack that mode in it's stock camera app, but the F1s has it.
In our detailed review of the F1s as well as in our comparison to the Nexus 6P, we already told you that the beauty mode on OPPO F1s really stands out. Unlike, many other third-party camera apps, this feature on the F1s is really neat and it doesn't make your skin look artificially softened or super bright, which is usually the case with most smartphones with beauty mode on.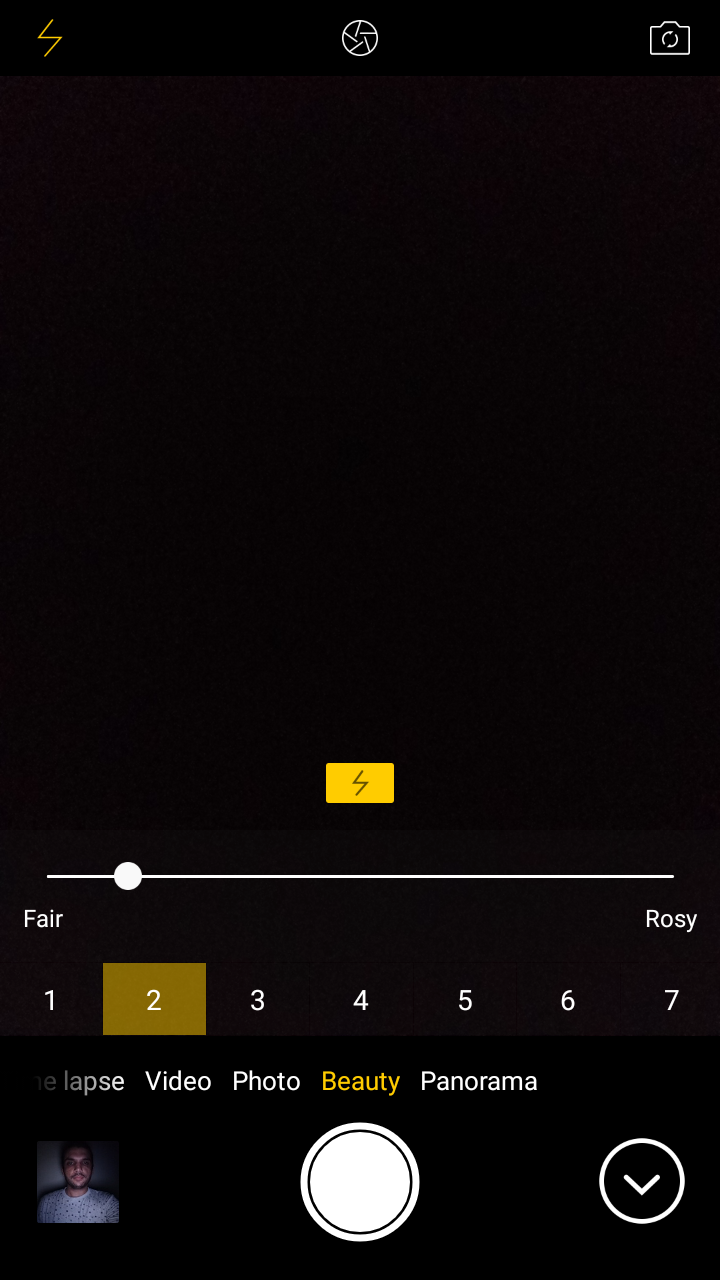 If you will see the interface then you'll see that OPPO has enhanced Beautify 4.0 features and lets you tweak settings between seven beautify levels and two skins tone modes.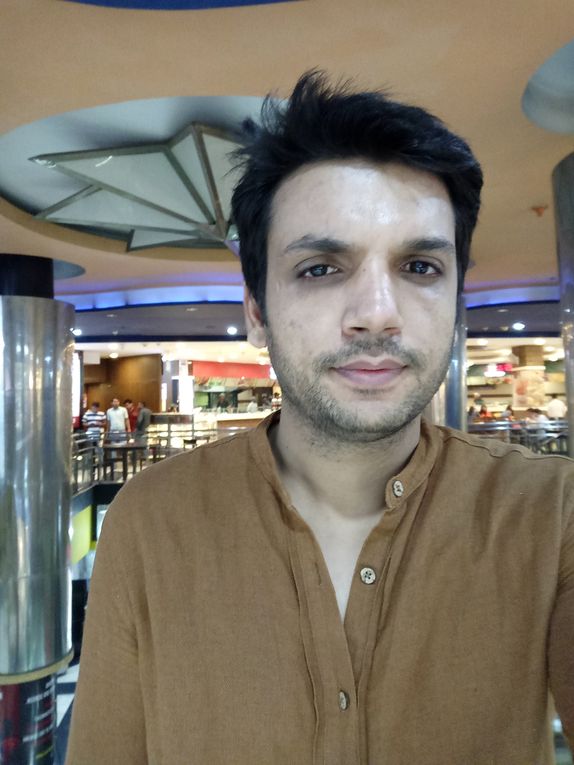 Coming to the low-light performance of the F1s front camera, it is far better than the iPhone 6s and if we say the F1s camera excels in that lighting condition, it will be an apt statement. OPPO takes some brilliant shots at night by automatically adjusting the ISO and the exposure. On the other hand, the second shot taken on the iPhone 6s was quite a bit underexposed and very distorted as well. Pic 1 is taken from Oppo F1s and Pic 2 is from iPhone 6S.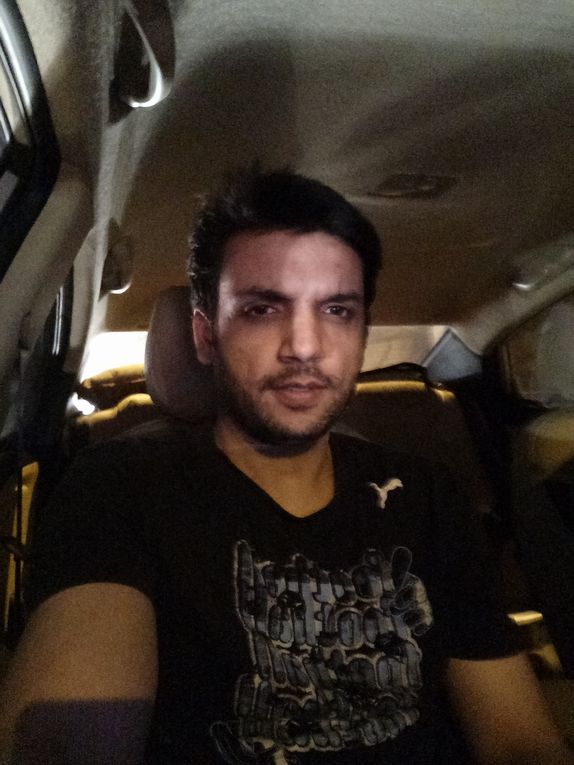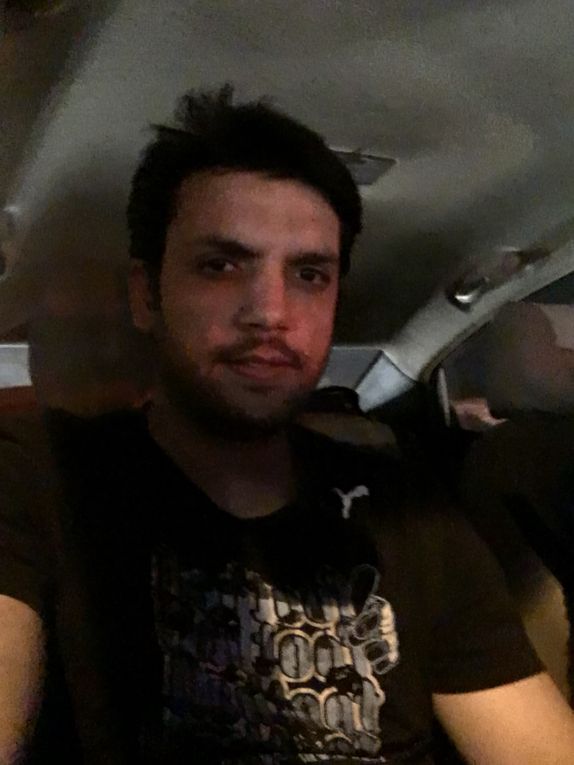 In zero-light (dark) situations, both the F1s and iPhone 6s have the screen flash light feature available in the stock camera app. What screen flash really means is that it allows phones' display to double up as white flash while taking a selfie.
As you can see in the two images below, iPhone has an upper hand as compare to Oppo F1s. The flash image from F1s has more noise than the iPhone, especially when you are comparing a 5-megapixel against a 16-megapixel sensor. The difference of colour tinge between the two photos is mainly because of the screen colour tone. In Oppo's case it is cool white, where as the iPhone's colour tone is more warmer and hence it is slightly yellowish.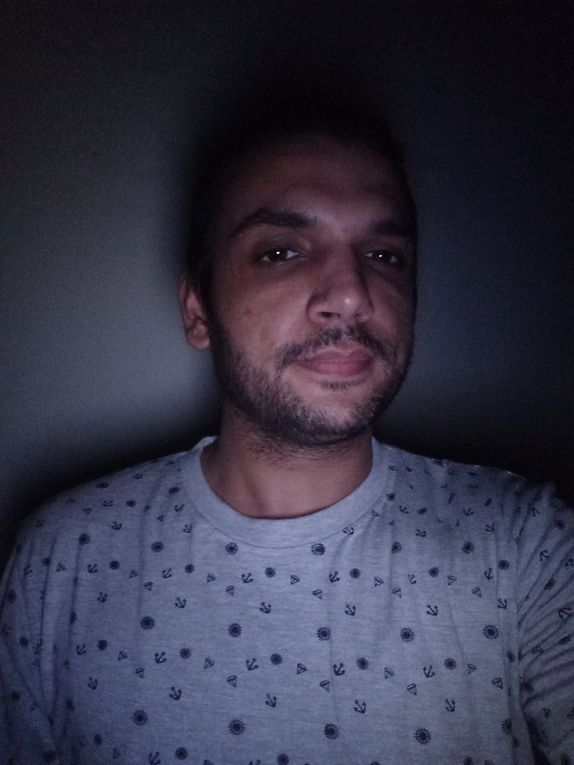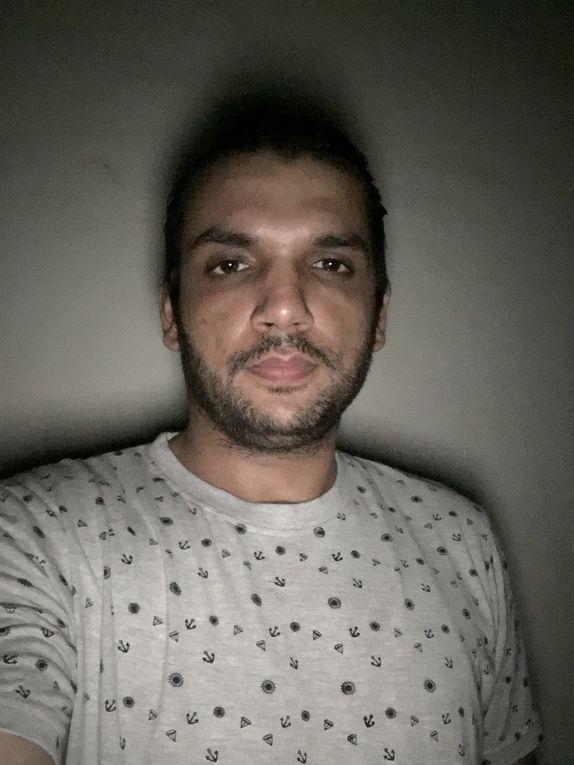 The OPPO F1s has an advantage over the iPhone 6s when it comes to taking a panorama selfie. We absolutely love this feature, because that gives you a better view around while still keeping you in focus. In our opinion, this should be a must have feature in every smartphone as people would love shooting at beautiful locations.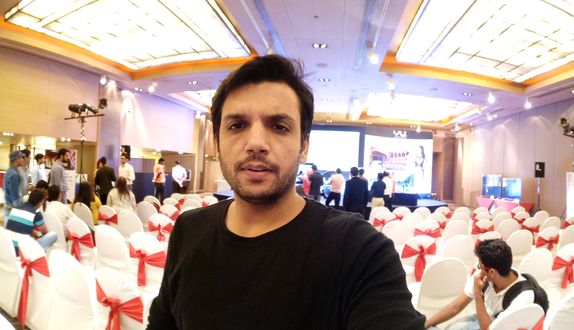 Overall, the OPPO F1s front camera takes better pictures in normal lighting conditions as well as in night or low-light, but having said that, the shots taken from iPhone 6s are not too bad either and has better detailing than F1s in most cases. The iPhone also reproduces close to natural colours and excels in zero-lighting condition especially. Of course, one of the advantage Oppo has is its bigger 16-megapixel sensor and a feature that we also loved – 'Panorama selfie'. We all know that the iPhone 6s is a good product in many aspects, but for selfie lovers, we really recommend you to try OPPO F1s.