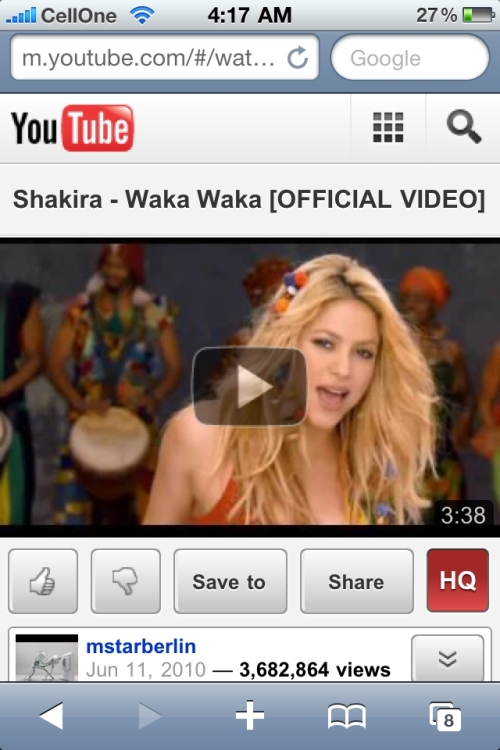 Youtube and Google have updated the youtube mobile website m.youtube.com t
Here are the changes according to the blog post
It's really fast.
The new user interface incorporates larger, more touch friendly elements, making it easier to access videos on the go.
It incorporates the features and functionality you've come to expect from the .com site, like search query suggestions, the options to create playlists,the ability to designate "favorite," "like," or "unlike" videos directly from your device.
As we make improvements to Youtube.com, you'll see them quickly follow on our mobile site, unlike native apps which are not updated as frequently.
Notice the difference in quality between the m.youtube.com and the native iphone app below.
Its hard to tell but if you watch closely the native app sitll wins in terms of picture quality
The new updated version is available for the iPhone or Android browser.
Here is an official video from youtube about the new m.youtube.com
httpv://www.youtube.com/watch?v=GGT8ZCTBoBA&feature=player_embedded