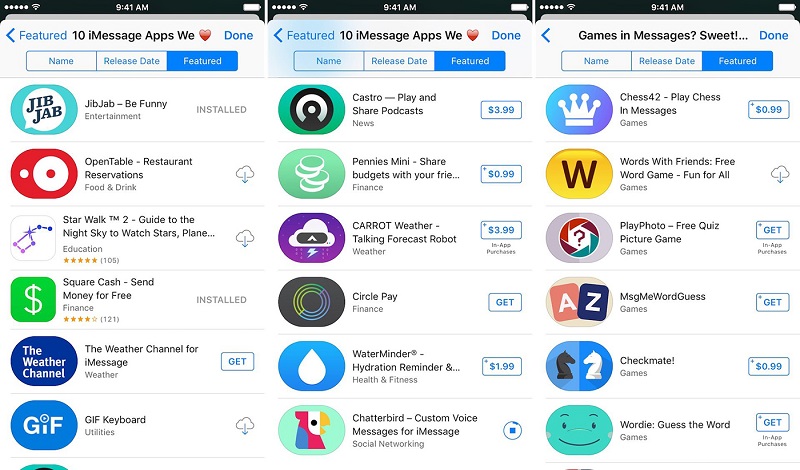 Apple has launched iMessage App Store ahead of the iOS 10 release today. The dedicated app store will let users download games, apps and even stickers. The iMessage App Store available to iOS 10 beta testers.
The iMessage App Store has sticker packs from companies like Disney, Bandai Namco, Sanrio, and others. Moreover, Nintedo has launched Super Mario Run Stickers while Disney is offering sticker packs Frozen, Mickey Mouse, Finding Dory and Star Wars.
Apple has debuted the iMessage App Store along with apps such as g OpenTable, Square Cash, Jib Jab, The Weather Channel, GIF Keyboard, Chess42, Words With Friends, PlayPhoto, and MsgMeWordGuess at WWDC.
Apple has improved iMessage for iOS 10 with animations, such as balloons, confetti or fireworks, invisible ink to send a message only revealed after a friend swipes over it, handwritten notes, Automatic suggestions to replace words with emoji, Tapback creates a quick and simple way to respond with just a tap, send fireballs, heartbeats, sketches, and more or even draw over videos. Rich links let you see content inline and play media without ever leaving your conversation. Share content, add stickers, make payments, and more, without leaving Messages