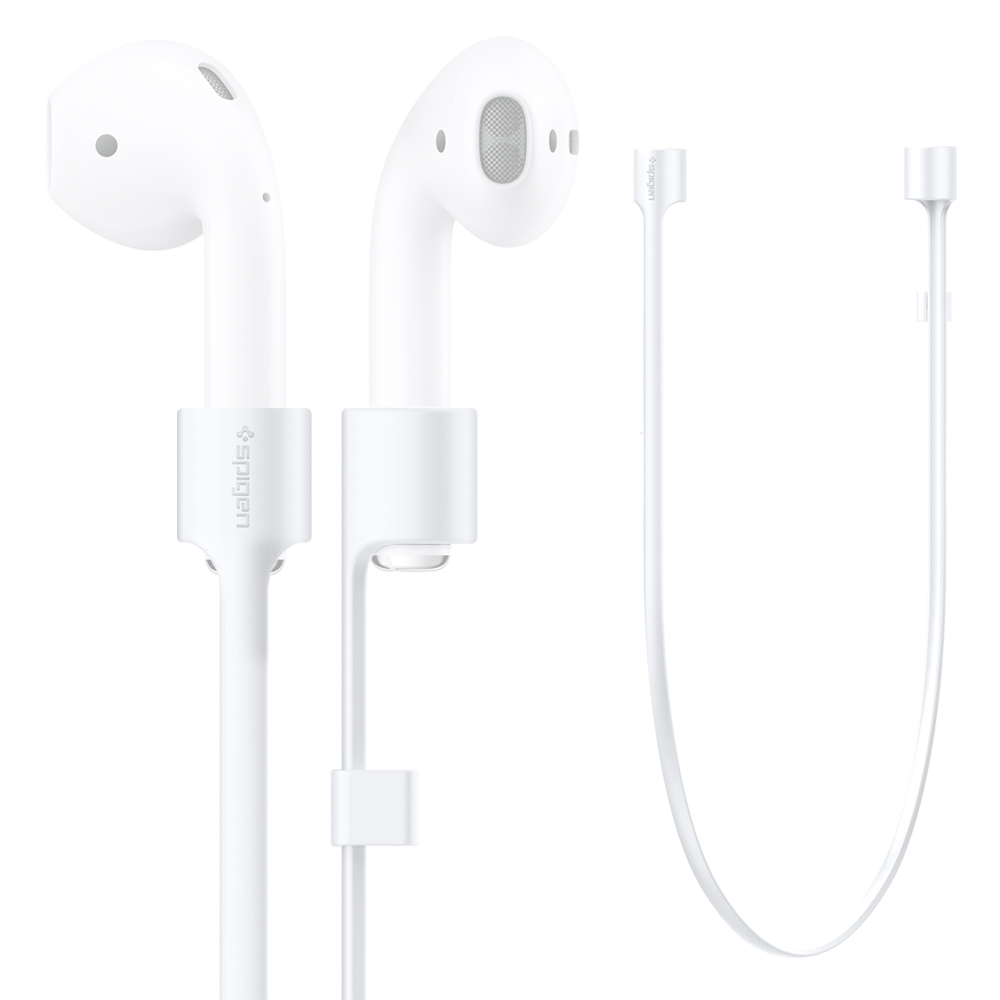 One of the main concerns voiced by the public in regards to Apple's AirPods have been the fact that they are easy to lose. Fear no more because Spigen has got your back.
With the Spigen strap for your Apple AirPods, you can sleep peacefully at night knowing that your AirPods are in safe hands. Jokes aside though, the Spigen strap essentially connects one of your AirPods to the other using a plastic clip and a silicon/rubber strap in between.
It comes in a white colour and allows you to keep the AirPods dangling around your neck and over your shoulders. The strap can also be tied around the AirPod case so you don't need to find something else to store it in.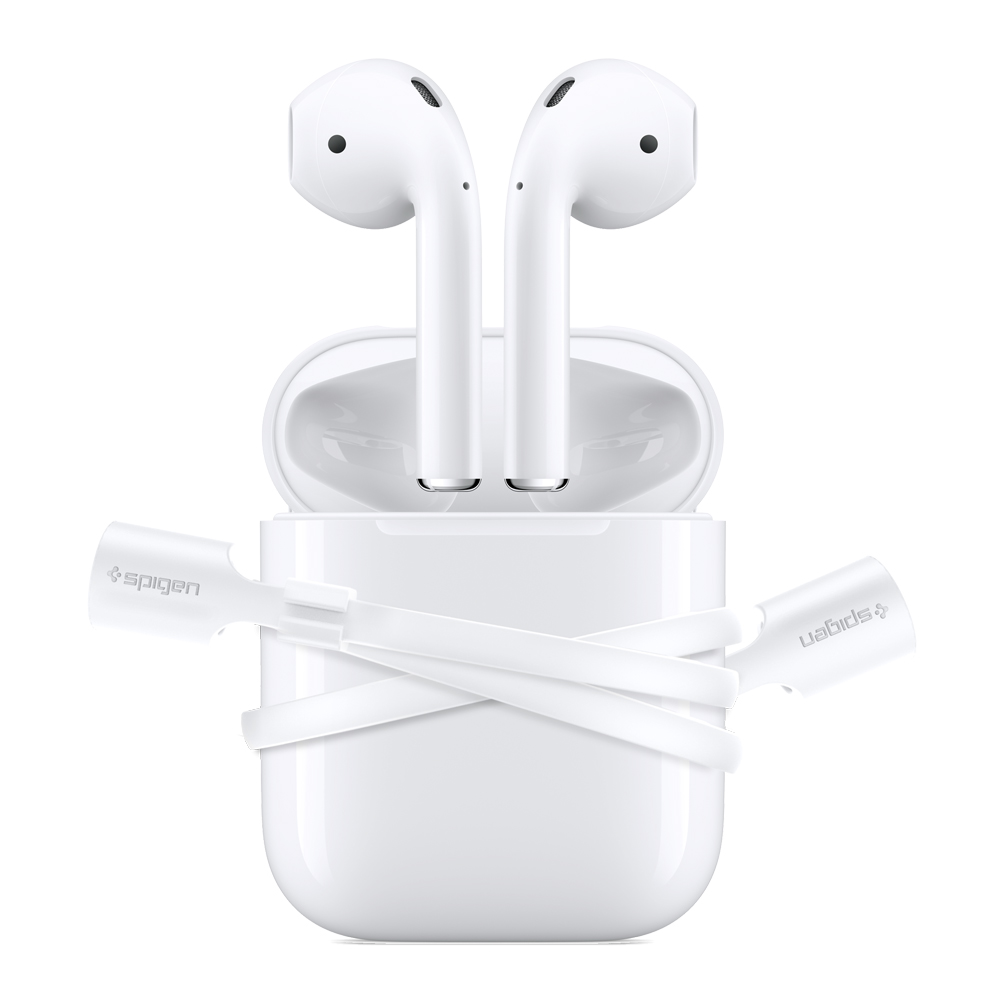 However, I find this to be practically useless. The whole point of Apple AirPods is to become truly wireless and that includes cables around your neck, over you head and what not. There are several other truly wireless earphones as well in the market and if people are fine without losing them, then a pair of AirPods shouldn't be any harder.
It's always good when a company brings out a solution to a problem. Only this time around, you feel like there was never a problem to start with after looking at what the solution offers.
If you still feel like you need one, the Spigen strap is currently available at a discounted price of US$ 9.99 compared to the normal price of US$ 19.99. It is expected to come into stock on October 17th.