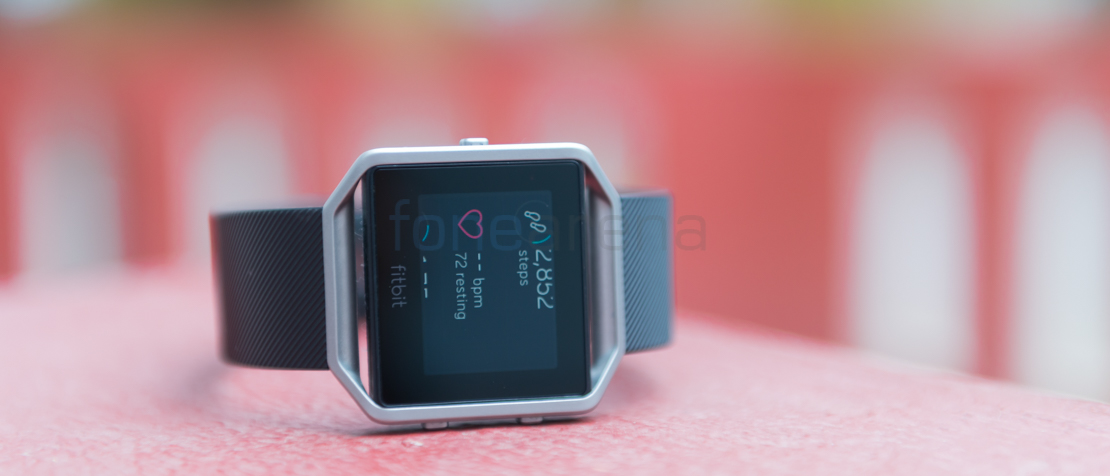 Shipments of wearable devices reached 22.5 million in the second quarter of 2016 (2Q16) according to the International Data Corporation (IDC) Worldwide Quarterly Wearable Device Tracker. The overall market for wearable devices grew 26.1% year over year as new use cases are slowly starting to emerge. The report said that basic wearables (devices that do not support third party applications) grew 48.8% from 2Q15 levels while smart wearables (devices that support third party applications) declined 27.2% year over year.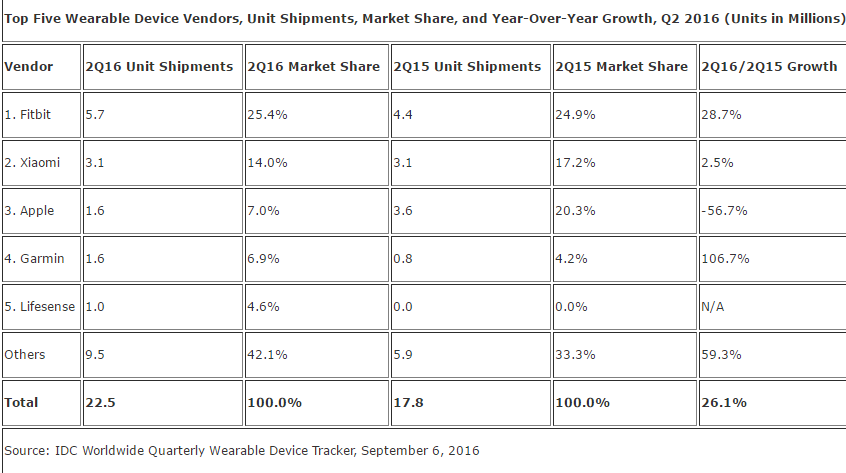 Giving insights on vendor performance in Q2, IDS said that Fitbit continued to rule the wearables market with 5.7% market share. Xiaomi came in second spot with 3.1% market share while Apple was the only vendor among the market leaders to post a year-over-year decrease in shipment volumes, primarily because it did not launch a new model on the anniversary of its first generation Watch. It reported 1.6% market share. Garmin and Lifesense came in fourth and fifth with 1% and 9.5% market share.
Ramon Llamas, research manager, Wearables said,
Basic wearables, which include most fitness trackers, have benefited from a combination of factors: a clear value proposition for end-users, an abundant selection of devices from multiple vendors, and affordable price points. Consequently, basic wearables accounted for 82.8% of all wearable devices shipped during the quarter, and more vendors continue to enter this space. The danger, however, is that most devices end up being copycats of others, making it increasingly difficult to differentiate themselves in a crowded market.
Jitesh Ubrani, senior research analyst for IDC Mobile Device Trackers said,
Fitness is the low-hanging fruit for wearables. However, the market is evolving and we're starting to see consumers adopt new functionality, such as communication and mobile payments, while enterprises warm to wearables' productivity potential."