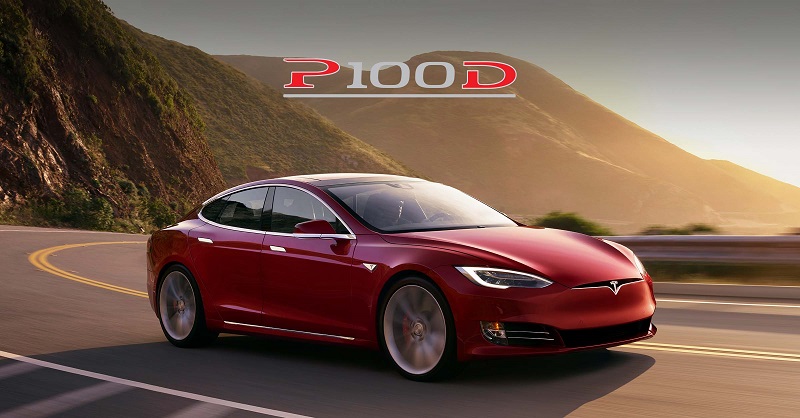 Tesla has announced Model S P100D is the third fastest accelerating production car as it comes with Ludicrous mode. It can go from 0-60 MPH in 2.5 seconds.
The total range has been increased from 294 miles to 315 miles thanks to the 100 kWh battery. The 100-kWh battery pack has the same cell chemistry as the 90-kWh pack, but the cells are more densely configured in the same space. Additionally, the new pack has improved cooling. Tesla says this makes the Model S P100D the first car to go beyond 300 miles and the longest range production electric vehicle by far. The car with Ludicrous mode travels up to 289 miles EPA estimated and 542 km EU on a single charge.
Tesla has also announced that the larger battery pack is also available on the Model X. Both the LaFerrari and Porsche 918 Spyder can no longer be purchased making the P100D as the third fastest production car ever.
Tesla customers who have ordered a P90D Ludicrous, but not taken delivery, can upgrade to the 100 kWh pack for $10,000. Existing P90D Ludicrous owners can also upgrade to a 100 kWh pack, but for $20,000, as their used 90 kWh pack will have to be recycled.
Tesla said in a blog post,
While the P100D Ludicrous is obviously an expensive vehicle, we want to emphasize that every sale helps pay for the smaller and much more affordable Tesla Model 3 that is in development. Without customers willing to buy the expensive Model S and X, we would be unable to fund the smaller, more affordable Model 3 development.
In April this year, Tesla unveiled the Model 3 electric sedan which will come to India along with other international markets.