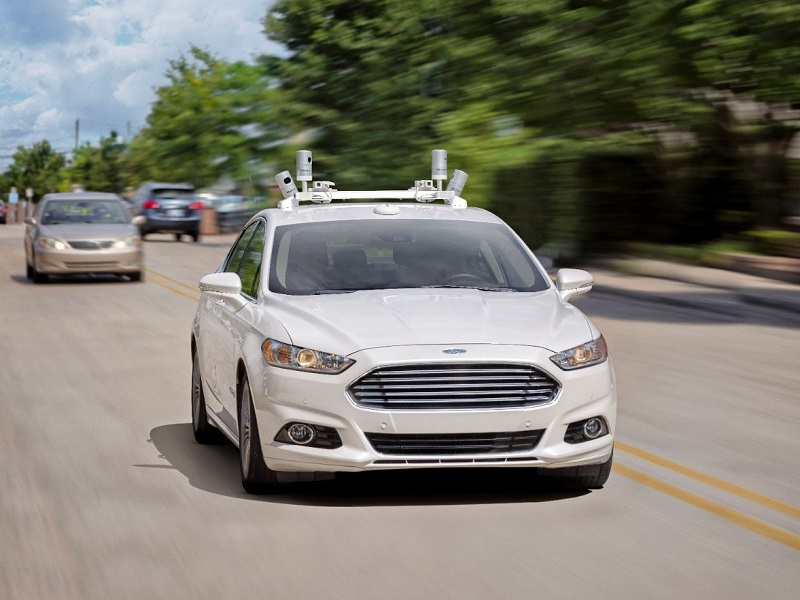 Ford has announced that it is developing fully autonomous self driving car and plans to offer it for commercial ride-sharing in 2021. The car will come without steering wheel or pedals.
The auto maker is announcing four key investments and collaborations that are expanding its strong research in advanced algorithms, 3D mapping, LiDAR, and radar and camera sensors. Ford is investing in Velodyne, a firm that makes LIDAR sensors and acquiring SAIPS, an Israeli company that makes computer vision and machine learning software. The company is entering into an exclusive licensing agreement with "virtual retina" technology company Nirenberg Neuroscience, LLC; and previously announced investment in 3D-mapping company Civil Maps.
Ford also announced that in 2016,  it will triple its autonomous vehicle test fleet to be the largest test fleet of any automaker – bringing the number to about 30 self-driving Fusion Hybrid sedans on the roads in California, Arizona and Michigan, with plans to triple it again next year.
Mark Fields, Ford president and CEO said,
The next decade will be defined by automation of the automobile, and we see autonomous vehicles as having as significant an impact on society as Ford's moving assembly line did 100 years ago. We're dedicated to putting on the road an autonomous vehicle that can improve safety and solve social and environmental challenges for millions of people – not just those who can afford luxury vehicles.