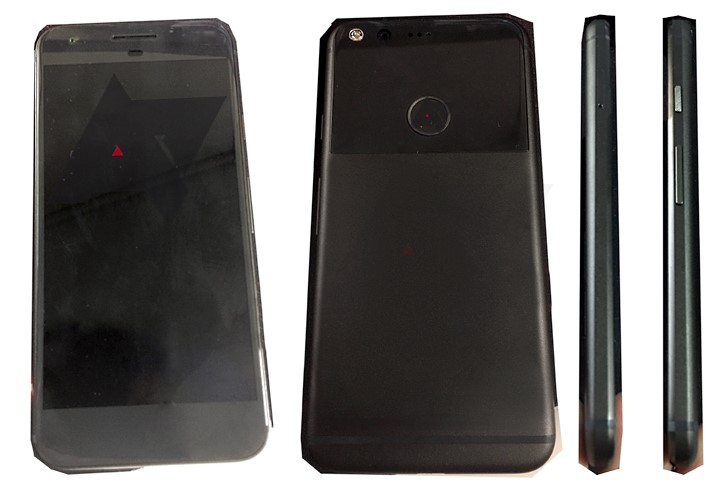 In past several weeks we have seen many leaks about two anticipated HTC-made Nexus devices codenamed Sailfish and Marlin for this year. Now in addition to those, the new leaked images by Android Police in a way confirm the alleged two-tone design, and these devices have also been spotted in FCC listing in the U.S, which makes it official that HTC is making the upcoming two Nexus smartphones for Google this year.
The new leaked images (seems to be the prototype) by Android Police are in-line with the previously tipped mock-up design by them. What we can see in the insanely cropped images of the 5-inch Nexus device is the front, sides and back of the device without any branding. Also, it appears to be metal unibody design. Furthermore, the report suggests that both Nexus devices will have identical two-tone design at the back and same specifications except the screen size, resolution, and battery capacity.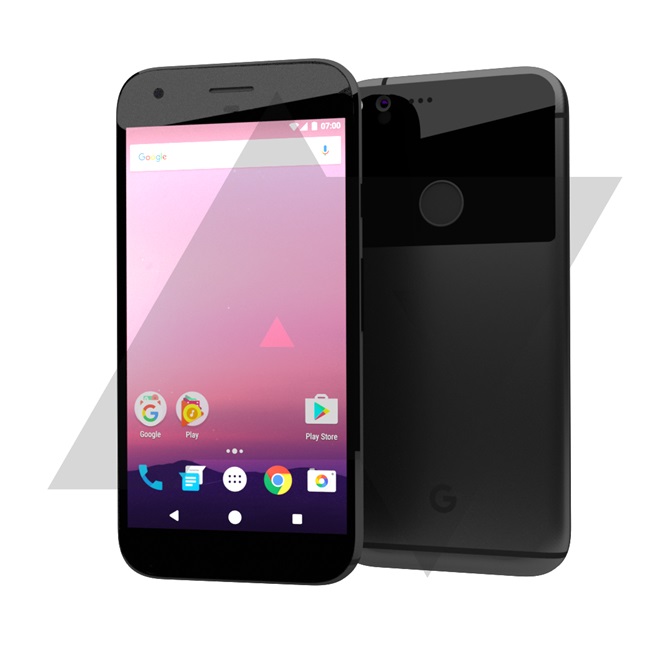 So far this has been consistently leaked that the two Nexus phones this year will have identical specifictaions but in different screen sizes and that is 5.0-inch Sailfish and 5.5-inch Marlin codenamed Nexus for 2016.
From a recent GFXBench listing, it was discovered that the Nexus Sailfish will sport a 5-inch 1080p display and will be powered by a Snapdragon 820 processor. It is expected to come with 4GB RAM and 32GB storage. The benchmark listing had also hinted at 12-megapixel rear camera and an 8-megapixel front-facing camera.
Coming to the FCC listing of the upcoming two Nexus devices, it describes that the two HTC smartphones with label number – G-2PW2100 and G-2PW4100 – are the Nexus devices.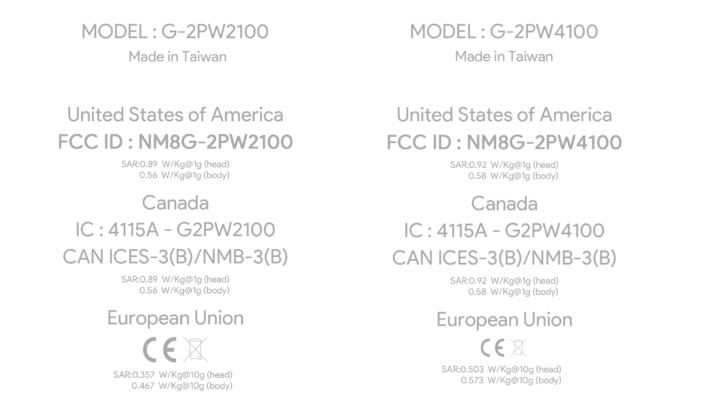 The declaration (dated July 20, 2016) filed alongside by the HTC Corporation also clears the confusion as it notes, "the user guide submitted for review [with these devices] is draft and the final version will be made publicly available on Google's website (http://support.google.com/nexus) at the time the product is commercially released."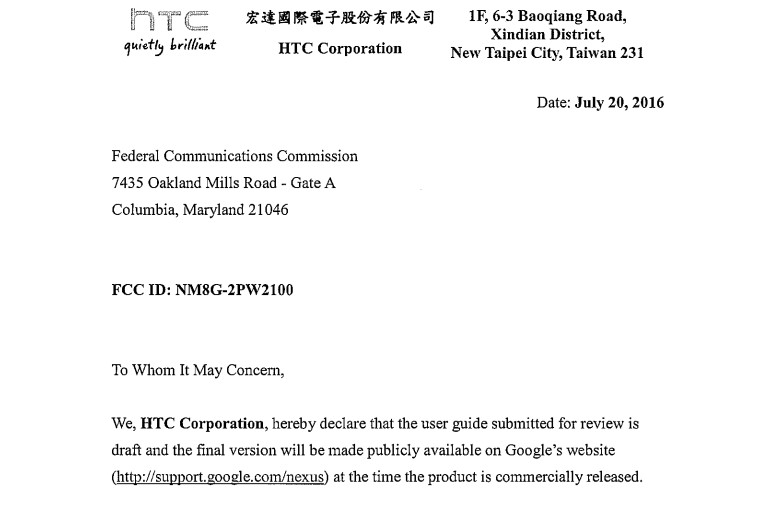 Also, from the weights listed it can be assumed that the G-2PW4100 is the larger 5.5-inch HTC Marlin Nexus, while the G-2PW2100 is the smaller HTC Sailfish Nexus smartphone. These devices are also CDMA supported, which also leads to what @evleaks tweeted about the two Nexus devices coming to Verizon this year.