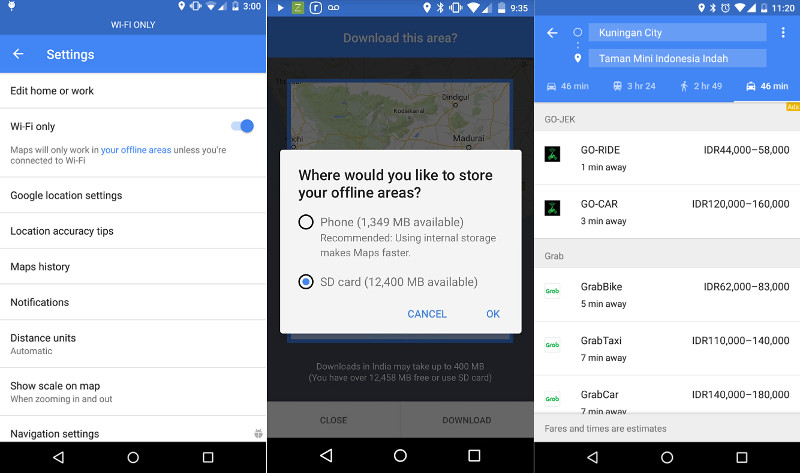 Google has officially updated Maps for Android with a Wi-Fi-only option that was being tested last month.
You will see a now see a new "WiFi Only" option in the Settings Menu which replaces the "Offline Areas". When you enable the WiFi Only option, the app will stop using the cellular data and instead and load majority of the data through WiFi. The WiFi mode looks like a handy option that can save you on data charges especially when you are on the go.
Next up, the update adds the ability for users download offline areas to an SD card and save internal storage of your phone.
Amanda Bishop, Product Manager, Google Maps said in a post,
Entry-level smartphones come with internal storage capacities as low as 4GB, while higher-end models range between 8GB and 32GB. For many of us, that's not enough for all the videos, music, apps, and photos we cram onto our beloved smartphones