Google is making it even easier for you to place food orders and book a table at your favourite restaurant via Search. The company is integrating Zomato and Swiggy directly into Search.
Now when you search for a restaurant on their phone, they will see an option to "Place an order" in the search results.  The result will let you choose from Zomato or food delivery services like Swiggy and tapping on it will take you to their website to complete the order. Along with ordering food, users can even book a table at a restaurant directly from Google Search by clicking on a partner's link and you will be taken to their site to make your reservation.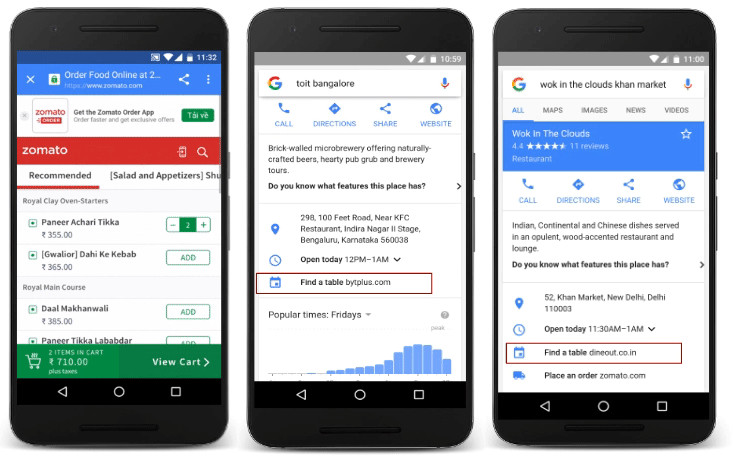 You will be able to order food via Zomato and Swiggy, and make your restaurant reservations with Dineout and Bytplus using Google Search and the Google app on your Android or iOS phone or tablet. These features are just rolling out and Google will add more partners and improve UI over time.