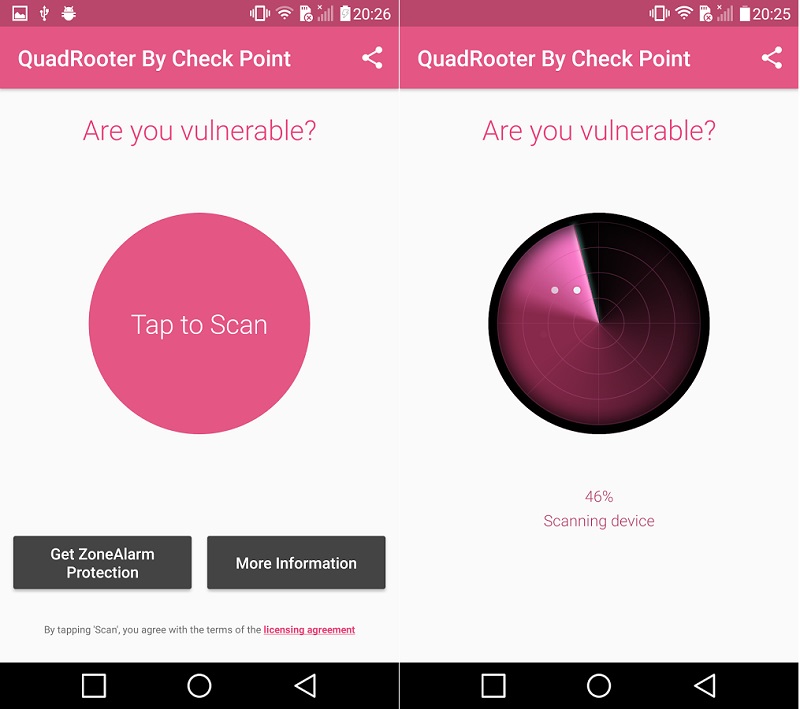 Quadrooter vulnerability has hit over 900 million Android devices with Qualcomm chipsets, according to researchers at security firm Check Point.
As per the research firm, QuadRooter is a set of four vulnerabilities affecting Qualcomm Soc powered Android devices. Using any of these four vulnerabilities, an attacker can exploit a device by gaining root access to a user's phone, or trigger privilege escalations. Android devices users can be tricked into installing a malicious app which wouldn't require any special permissions.
The company reported the vulnerabilities to Qualcomm back in April. It followed protocol laid down by CERT-CC (Computer Emergency Response Team Coordination Center) by giving Qualcomm 90 day time to patch the issues and distribute them to OEM's and network carriers. Qualcomm after reviewing these vulnerabilities had classified each as high risk, and confirmed that it released patches to original equipment manufacturers (OEMs).
Google Nexus 5X, Nexus 6, Nexus 6P, HTC 10, LG G5, OnePlus 3, Moto X (2016), Samsung Galaxy S7 / S7 Edge including the most secure BlackBerry DTEK50 are said to be affected by the flaw. Qualcomm said it had fixed all the flaws and issued patches to all the phone manufacturers and Network carriers between April to the end of July. These patches were integrated into the latest monthly Google Security Bulletin on July. Three flaws were fixed in Google's latest set of monthly security updates and the fourth one will be fixed in the upcoming September update.
You can check if your Android device is affected by the Quadrooter vulnerability by downloading the QuadRooter Scanner app from Play Store.