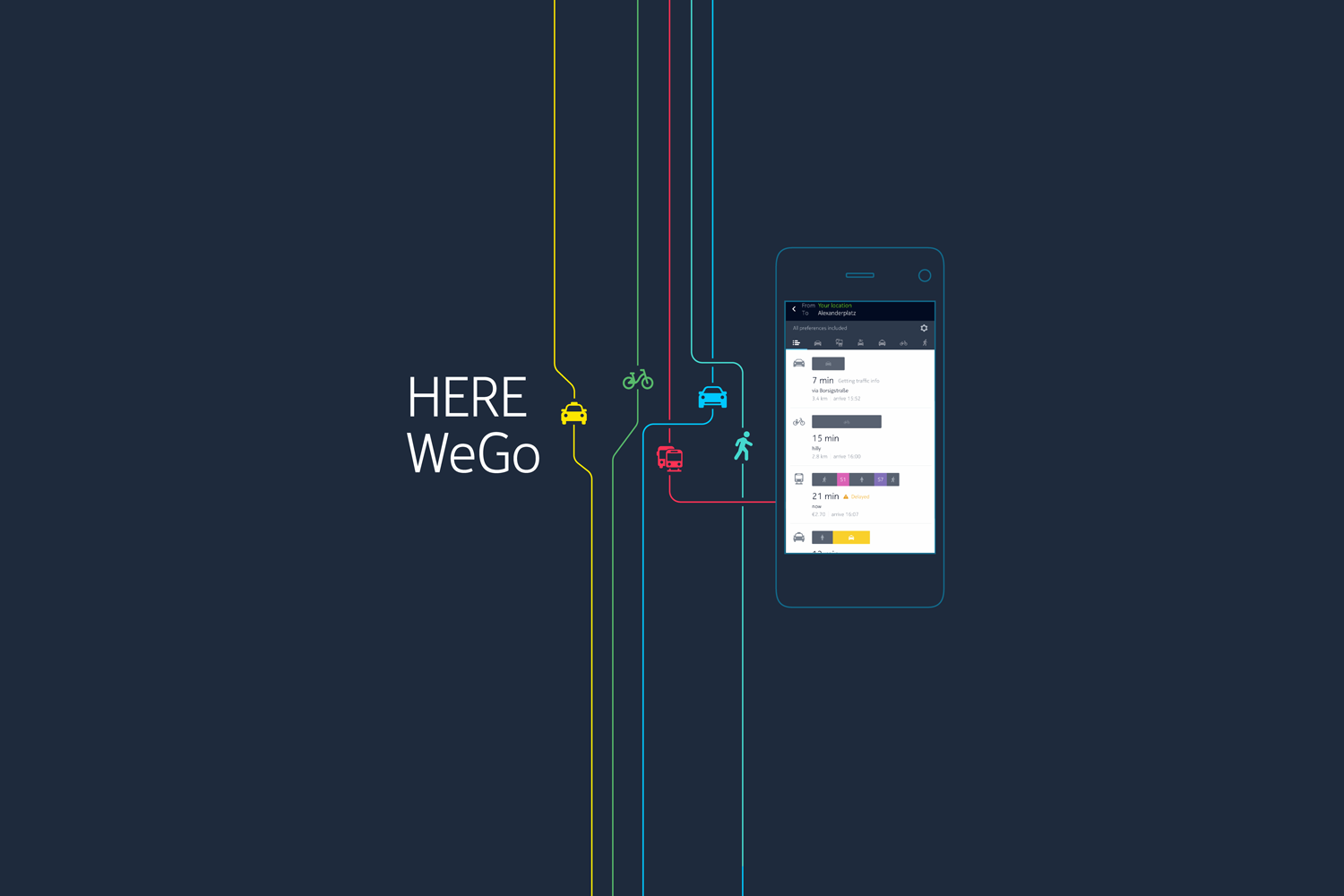 HERE Maps is now officially rebranded as HERE WeGo. The Nokia owned mapping service was acquired by three German carmakers – Audi, BMW and Mercedes for Euro 2.8 billion ($3.1 billion) last year.
Along with a new name, Here WeGo is also getting a refreshed design with new features and improvements. First up, the app has removed the need to tap the 'find a route' button on the bottom of the screen. Instead, now when you open the app, you will see "Where to?" instruction in the search box which will let you enter a destination. You can even choose between the different modes of transport.  HERE WeGo will now serve taxi information for your route in certain cities, including approximate fare, wait time, and a call button.
The app gets lighter coloured background aimed at improving readability and even he focus is more on new icons. Finally, bicycle routing has been improved with elevation profiles to judge the amount of effort required to reach the required destination. Here WeGo offers detailed public transport maps and directions for over 1,300 cities across the globe.
httpv://youtu.be/w8Ubjerd788