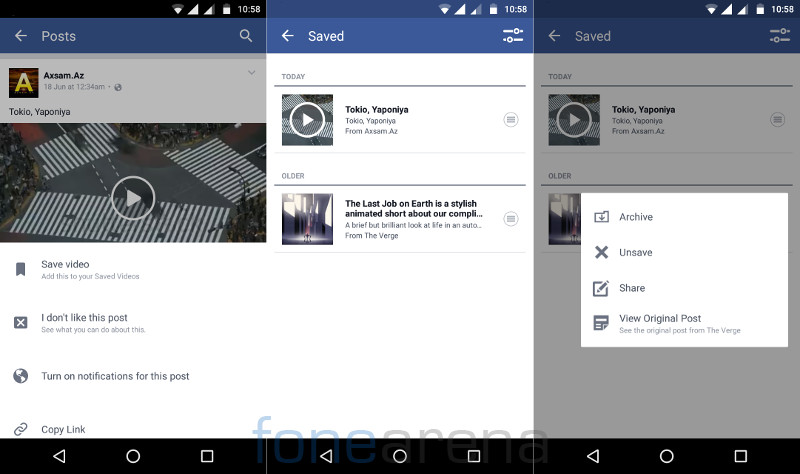 Facebook has been focusing more on videos since last year and today it has added another video related feature. The social network has updated its Android app that allows users to save videos offline.
Now when you see a particular video and want to save it, you will have to click on the three dots on the right and select 'Save Video' option. It must be noted that the saved videos are not saved to your device instead they are saved in the Facebook app. You can watch these videos offline i.e without any internet connection, once they are saved in the app. These videos can be removed at any time by simply long pressing on them and selecting the option 'Unsave'.
YouTube rolled out offline playback feature for both Android and iOS devices in India in December 2014. The feature lets you save the videos and watch them later with low or no internet connection.