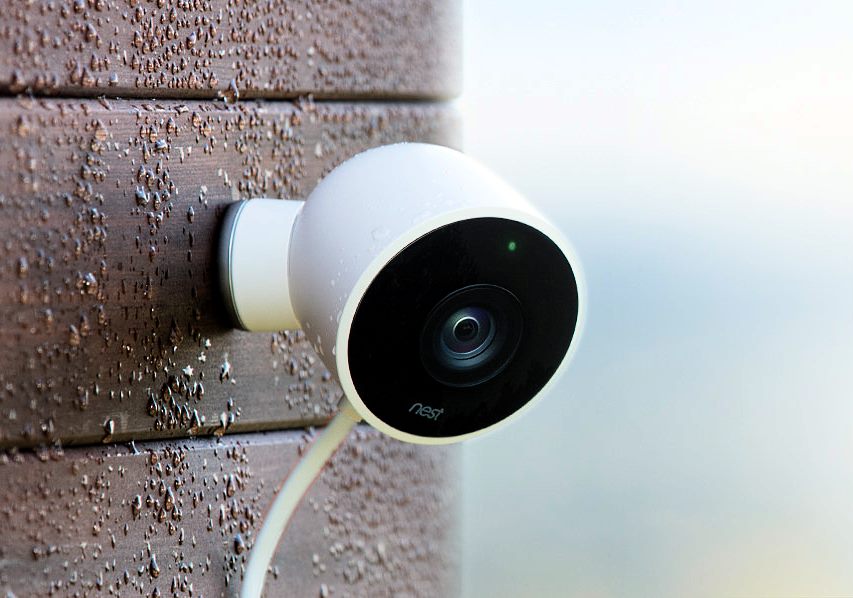 Nest Labs has updated its Nest Cam lineup and introduced a new security camera for outdoors dubbed the Nest Cam Outdoor alongside additional features to the Nest Aware service, and few updates to the Nest app.
The Nest Cam Outdoor is a weatherproof IP65 rated industrial camera designed for permanent outdoor use. Just like the Indoor Nest Cam, users will be able to record 30fps 1080p video with 130 degree view and night vision via 8 built-in infrared LEDs. The camera has a magnetic base for better adjustability and there is a built-in speaker and microphone for talking to people outside your house.
With a brand new, completely weatherproof industrial design created for permanent outdoor use, Nest Cam Outdoor extends security outside the home. Customers can keep an eye on their homes 24/7 with full high-definition (1080p) video quality anytime, anywhere and in any weather. Customers also get all the great features Nest Cam Indoor is known for, including activity alerts and Talk and Listen.
The new fifth generation Nest app includes greater controls over all your devices. It can now alert when your Nest Cam spots a person. Also, Nest has expanded the view for camera feeds to full screen width, and if connected to Wi-Fi, they can see live streams as well.
The Nest Cam Outdoor costs $199, same as the indoor Nest Cam. Users can pay subscription fee every month for the 'Nest Aware' cloud service which costs $10 a month for the first camera for keeping 10 days of video history and $5 a month for each additional camera. The 30 days service costs $30 a month. The Alphabet-owned Nest has started taking pre-orders already and consumers in Belgium, France, Ireland, Netherlands, and the UK will get it later this year.