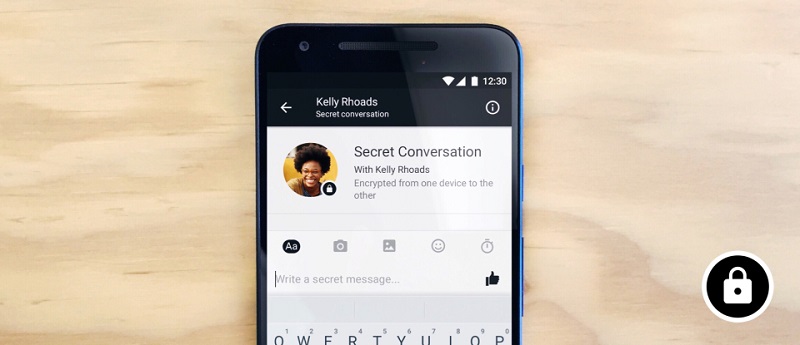 Facebook Messenger has started rolling out secret conversations that offers end-to-end encryption on some messages. These messages are will be end-to-end encrypted and which can only be read on one device of the person you are communicating with.
Secret Conversations is built on Signal Protocol, a modern, open source, strong encryption protocol that has been developed for asynchronous messaging systems. While using secret conversations, users can even choose to set a timer to control the length of time each message you send remains visible within the conversation.
The company points out the secret conversations don't support many of Messenger's features, such as making payments or sharing rich content like GIFs and videos. The social network plans to open up its limited testing to a larger beta group this summer to gather feedback.
The secret conversation feature is optional as many people want Messenger to work when you switch between devices, such as a tablet, desktop computer or phone. Also, the Secret conversations can only be read on one device.
With 900 million monthly active users, Facebook Messenger is the one of the most popular instant messenger apps. It competes with WhatsApp and Telegram who also support end-to-end encryption for all communications. Just recently, Japanese messenger LINE also rolled out end-to-end encryption service on its platform.