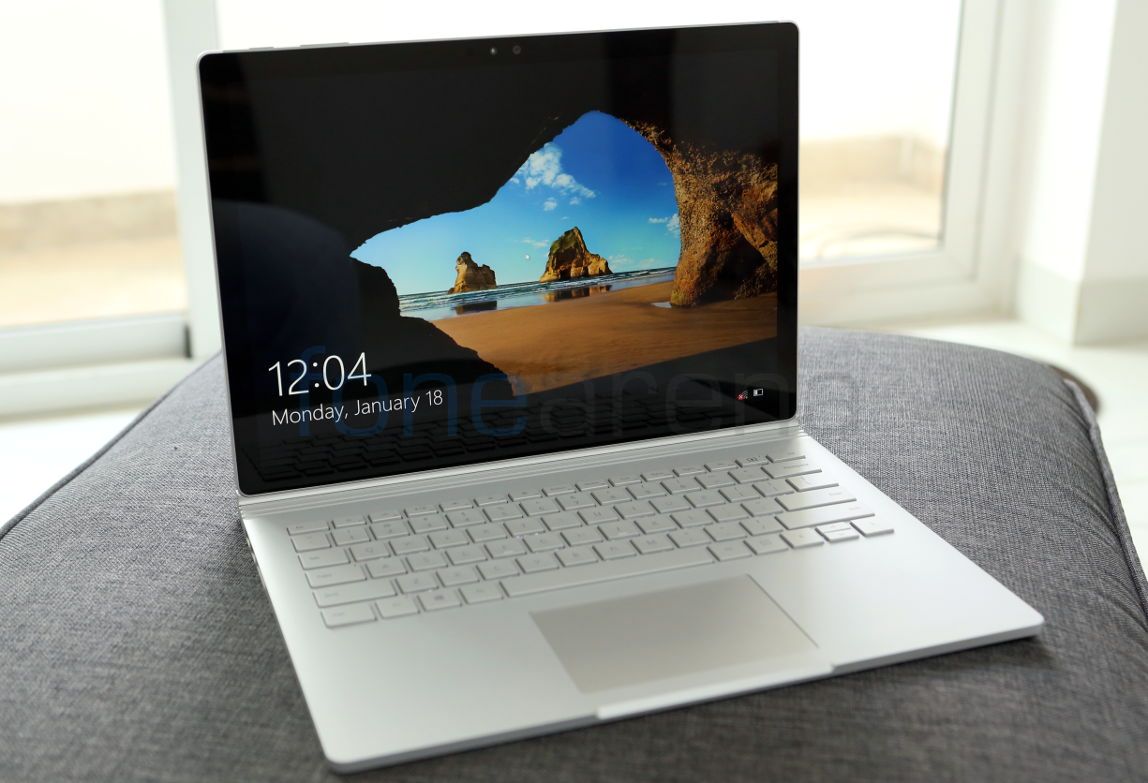 Microsoft is said to be working on a new Surface device. The possibility of a new device was first spotted by an Indian app developer Shubhan Chemburkar (via) who tweeted photos that were taken at Microsoft's Building 88.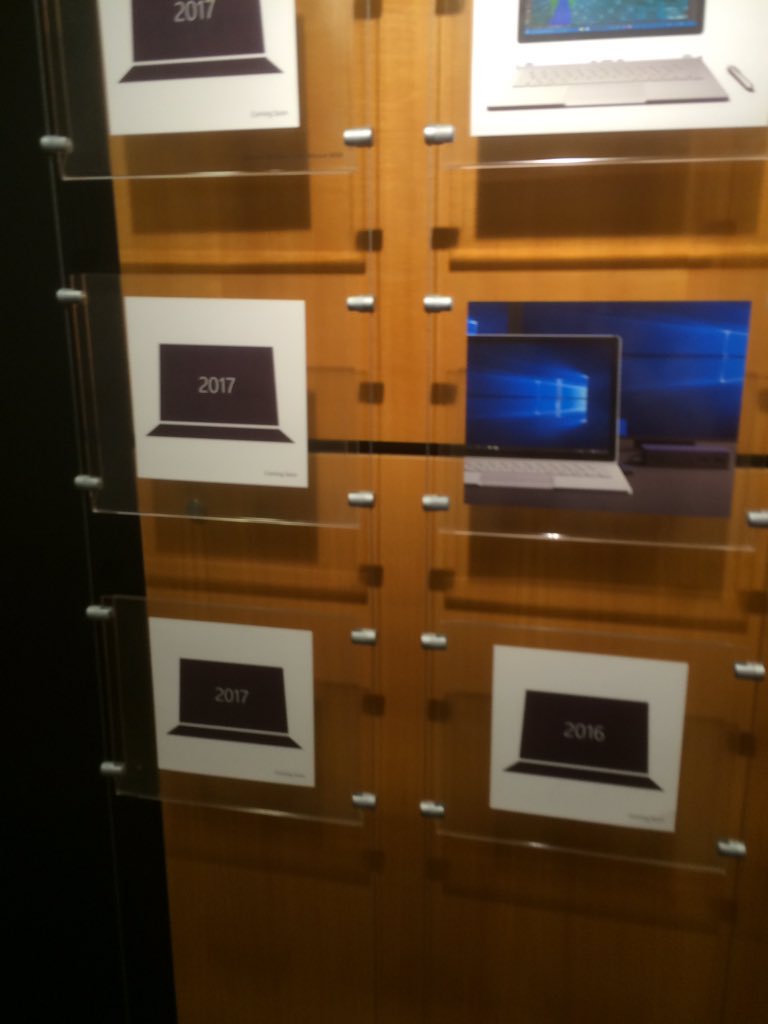 The photo shows a wall with number of shelves which has placeholder of all the previous Surface devices from over the years. You can see Surface Pro 4, Surface Book, and updated Surface Pen and Type Cover on some of the shelves. One of these shelves has a paper with a Surface like device that has 2016 written on it along with the caption "coming soon."
The device diagram does not mention anything specific hence it cannot be said if the Surface device will be a tablet or a laptop. The latest leaked photos come just days after it was reported that Microsoft will release an all-in-one (AIO) PC under the Surface brand and will launch the model in the third quarter of 2016. The Surface AIO PC is said to be an alternative for Microsoft's second-generation Surface Book, which will be delayed to the first half of 2017. The device was originally schedule in the second half of 2016 but is being pushed due to delay in shipments of Intel's Kaby Lake CPUs.
Coming back to the leaked photos, the wall with shelves also have spots for more than two Surface devices for 2017. It must be noted that Microsoft has been tight lipped about his plans regarding Surface. However, we have already seen a couple of rumors about Microsoft Surface phones.