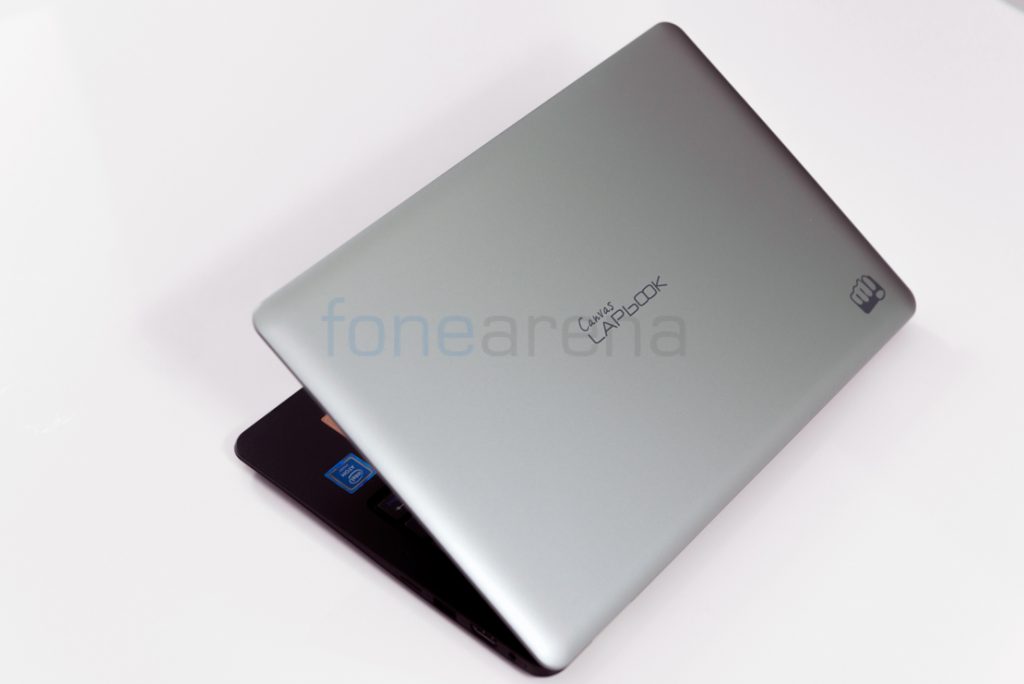 The term "budget" is most often related to the cutting down of features,using inferior quality parts or inferior specifications. This is why many users refrain from getting budget devices especially budget laptops that don't really live up to expectations when it comes to real world performance.
Micromax aims to solve that issue with the Lapbook L1160. It features a 11.6″ IPS display that has a resolution of 1366×768 pixels* and offers superior viewing angles, brightness and contrast compared to conventional LCD displays.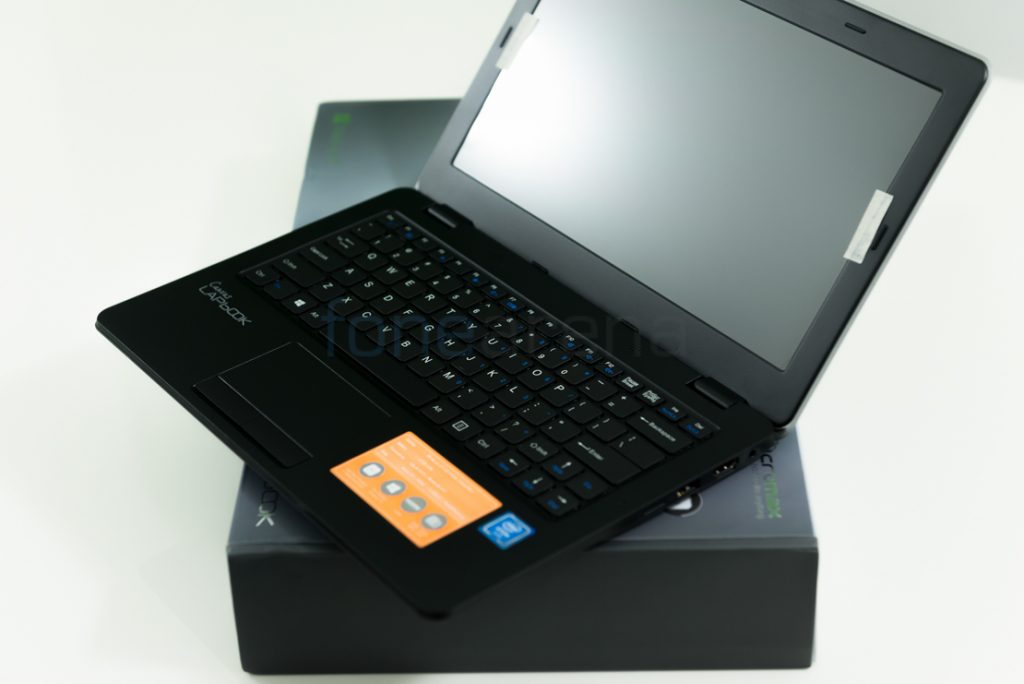 The metallic finish comes in two colour variants – Black and Silver Grey. The design seems to suggest a higher price than the actual range that it is priced at. It comes with full-fledged Windows 10 out of the box and a 4100 mAh battery** that is capable of giving power for upto 10 hours. On the inside, the matte finish of the Lapbook provides an ideal surface for your palms to rest and the keyboard also has a nice island style layout with sufficient spacing for comfortable typing. The trackpad has two physical clickable buttons too which is always a nice touch to have.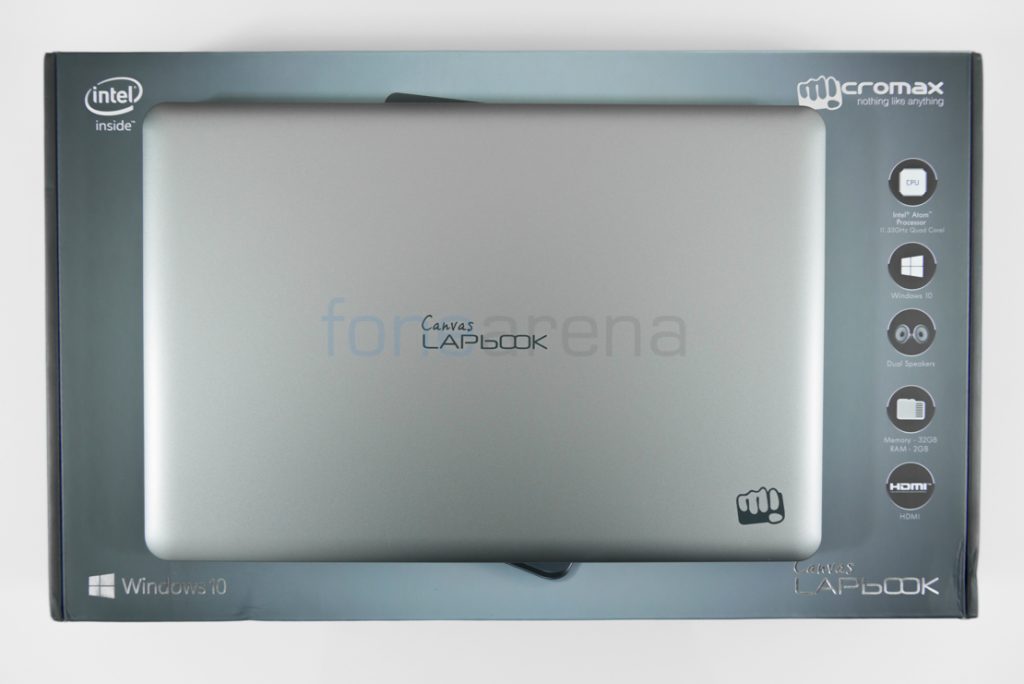 It is powered by a Quad-Core Intel Atom processor clocked in at 1.83GHz and comes with 2GB of RAM*** as well. Despite packing such impressive internals, it is just 1.3kgs in terms of weight and 18mm thick.****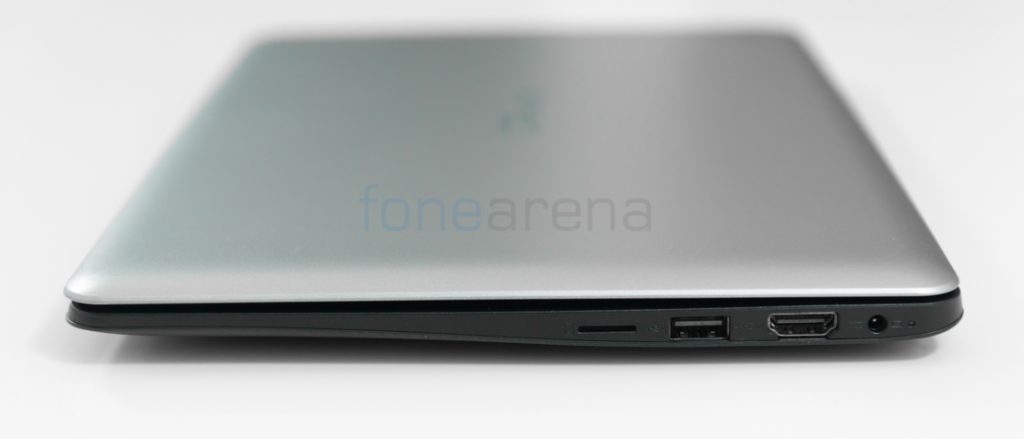 There is 32GB of on-board storage that can further be expanded using the microSD card slot by upto 64GB. The 32GB of eMMC storage***** supports read speeds north of 150 MB/s and write speeds of 100 MB/s and more. Since it is a flash-based storage, it will also be more durable and reliable compared to conventional HDDs.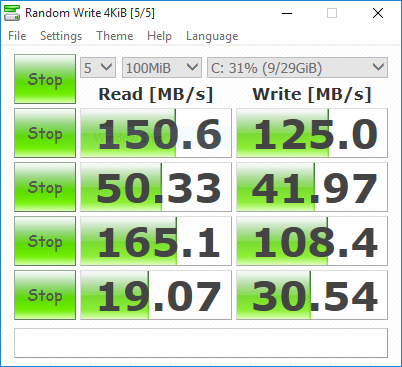 It also supports HDD and USB flash drives. In terms of connectivity, Micromax has got you covered with the dual USB ports, full-sized HDMI port, 3.5mm audio jack and dual speakers. The dual speakers are located at the front and are positioned in such a way that they provide an immersive experience to the user. The speaker quality is really good and offers a loud output. The Realtek ALC5645 Audio Codec also improves the audio quality further regardless of whether you are using speakers or the 3.5mm audio jack.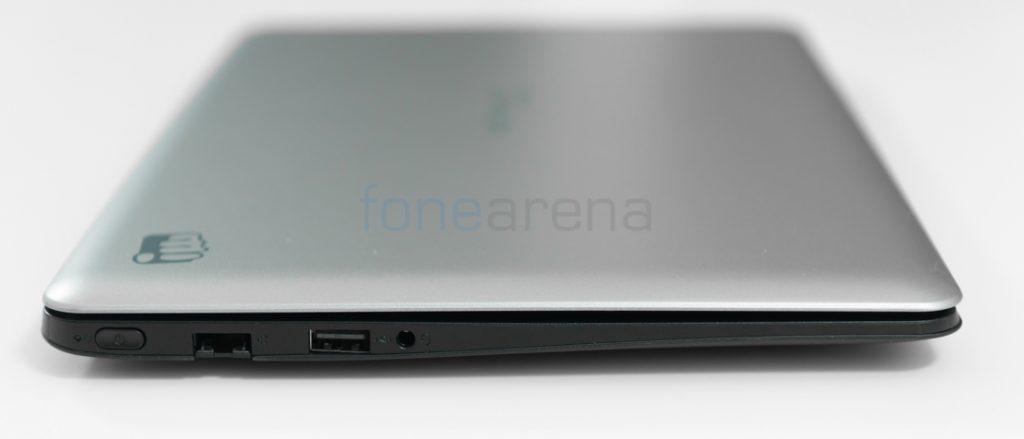 The build quality is really good and even though there is plastic used in the construction, it is tastefully done and is sturdy. The hinge mechanism too is really good and is sturdy enough to be used on the go. Since it has a 11.6″ display size and weighs in at just 1.3kgs, the laptop is quite portable and will help you be more productive regardless of where you are. Not to mention that, the load on your back will be less and your back will thank you. The VGA camera up front allows you to stay connected with your loved ones. For those of you who feel that a VGA camera with 640×480 pixels is less for a webcam, do keep in mind that the Macbook from Apple too comes with a similar one and this Lapbook only costs a fraction of that price.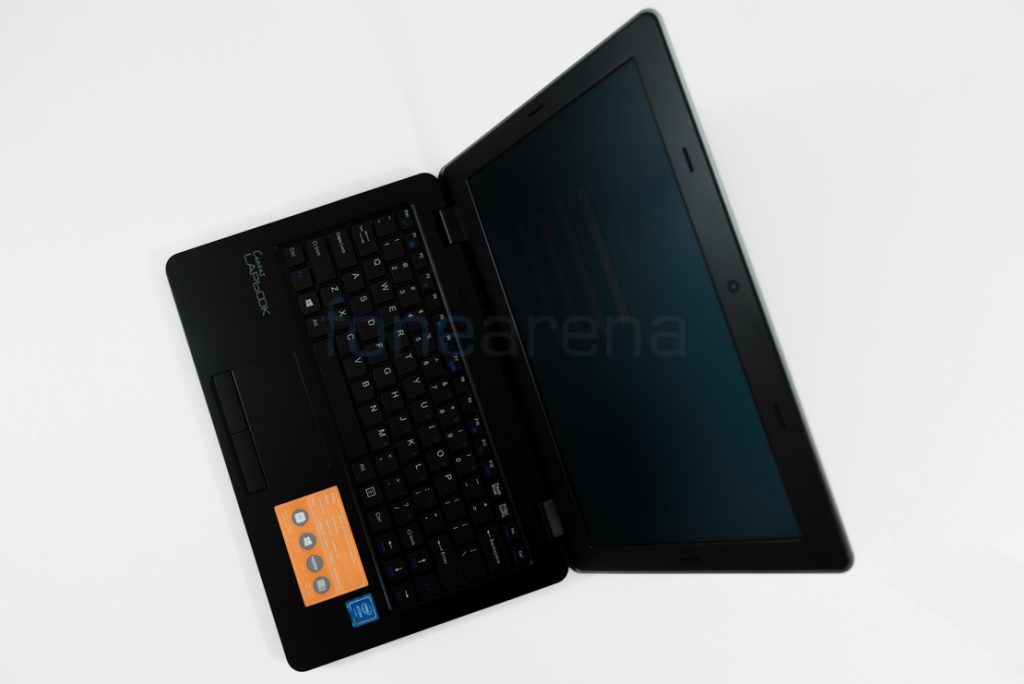 Micromax seems to have gotten the right balance between an appropriate pricing and a good feature set. At Rs 10,499******, the Lapbook is certainly competitively priced. It comes with a one year warranty, an Intel Atom Quad-Core processor and not to mention full Windows 10 too. This is exactly why we feel that the Micromax Canvas Lapbook is one of the most ideal budget laptops.
(Sources) : Micromax
Disclaimer : Specifications of the Micromax Lapbook L1160 have been taken from the official Micromax website.
Footnotes:
*Enjoy a cinematic experience while watching action blockbusters on the stunning 29.46cm (11.6) IPS display
**The Canvas Lapbook's 4100mAh marathon backup enables non-stop usage, allowing you to carry it anywhere and multitask all day long
***Power your tasks and shuffle between them seamlessly with the Intel Quad-Core Processor (up to 1.83GHz) and 2GB DDR3 RAM
****The ultra-thin & light-weight Canvas Lapbook is a delight to carry when you're on a business trip or working while on a holiday.
*****Download the latest apps and games with the 32GB inbuilt memory. Be spoilt for choice when you're in a mood for entertainment with an updated library of movies, music and games stored in the 64GB expandable memory.
******Available for Rs 10,499