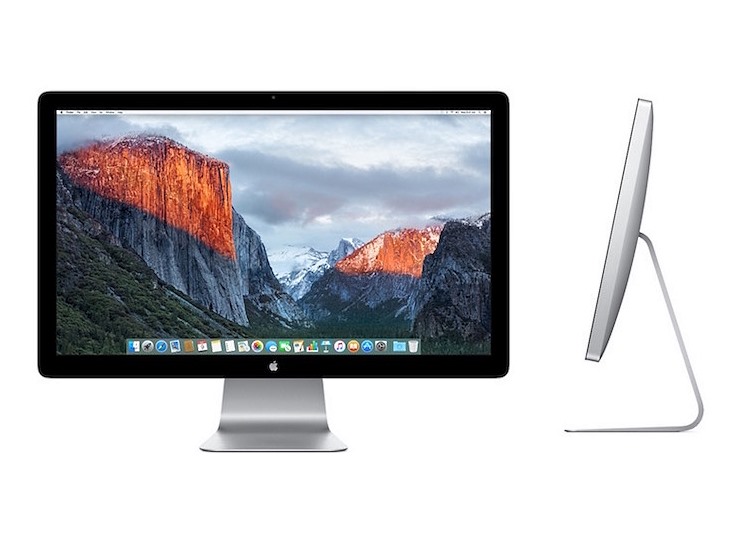 Apple has announced that it is discontinuing the Thunderbolt Display and will only be selling off the last stock available with the company.
"We're discontinuing the Apple Thunderbolt Display. It will be available through Apple.com, Apple's retail stores and Apple Authorized Resellers while supplies last. There are a number of great third-party options available for Mac users," said an Apple spokesperson.
While the Cupertino giant didn't say anything about an upgrade of the Thunderbolt Display, rumor mill is suggesting that there is indeed a next-generation in pipeline. These next-generation Thunderbolt Displays are expected to have integrated GPU, if the claim made by BuzzFeed Managing Editor is to be believed.
John Paczkowski, Managing Editor at BuzzFeed, tweeted claiming unnamed sources that Apple is looking to get integrated GPU displays for the next upgrade.
[HTML1]
To remind you, Apple has been selling Thunderbolt Display since 2011. The current generation of Thunderbolt Display can only be used as external IPS monitor for standard 2560 × 1440 resolution.
Apple recently updated iMac to 5K (5120 x 2880 pixels) Retina, and so it is possible that the Thunderbolt Display would be updated to match the same. The rumored next-gen Thunderbolt Displays are expected to feature same design as the new iMacs with a resolution of 5120 x 2880 pixels, and USB Type-C or Thunderbolt 3 ports and of course a powerful GPU to support high resolution gaming and video editing.