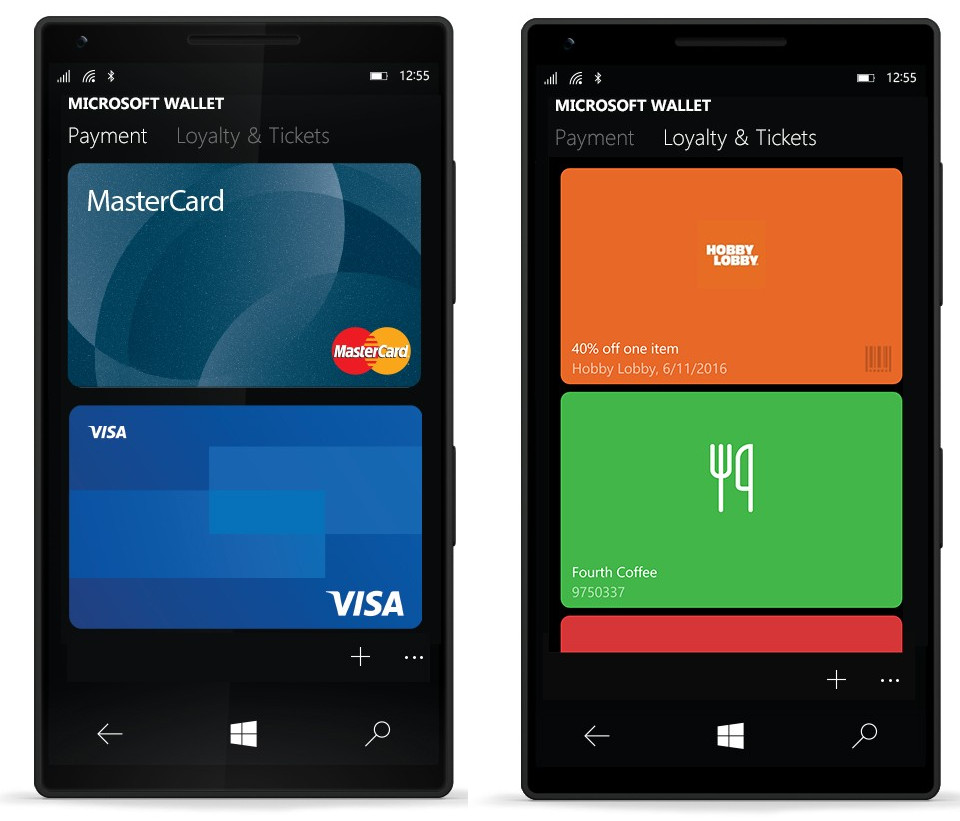 Microsoft if finally foraying into mobile wallets club. The company has introduced tap-to-pay with Microsoft Wallet to Windows Insiders (build 14360 or higher).
The Wallet app for Windows 10 Mobile is available for Windows Insiders and those who are on the Fast Ring for updates. It is compatible with Lumia 950, 950 XL, and 650 smartphones in the US.  Microsoft said that the service supports MasterCard and Visa from eight major banks including Bank of America and three regional credit unions.
Chase and US Bank are listed as "coming soon. It works at more than 1 million retail locations. Users will also be able to store coupons, loyalty cards, and so on. Similar to Apple Pay and Android Pay, Microsoft Wallet does not store your card number on the device and is encrypted when making purchases.
https://www.youtube.com/watch?v=UTP6QGf21Gg