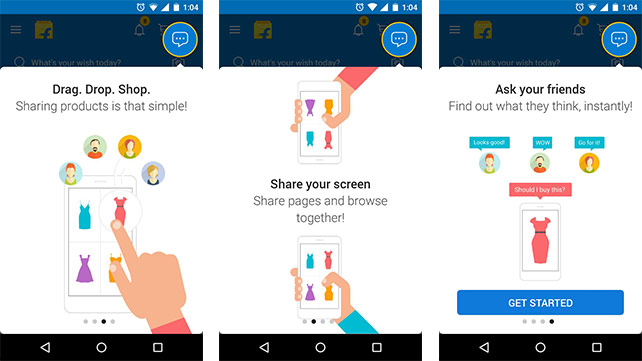 Flipkart is shutting down Ping social network which had a built-in chat app. The move comes from the homegrown e-commerce giant less than a year after its launch.
Launched in August 2015, Ping allowed users to have real-time conversations with friends in order to get feedback about a product they plan to buy or help friends get in on the decision of what to buy.
The app was rolled out by former chief product officer Punit Soni, who quit Flipkart in April. Ping's chat feature was mainly aimed at increasing user engagement on the app by adding a social element.
Flipkart said in a company statement,
After 25th June, 2016 users will not be able to chat with their friends or family on Ping but will be able to browse through their existing chats on the app. Customers will continue to be able to share any messages or products through any social media platform of their choice.
Flipkart has decided to replace the peer-to-peer chat feature with 'user to seller' chat will allows users to interact with the customer care executives on a real-time basis, for any order, returns or refund related issue.
Along with the chat feature, Flipkart has also decided to shut its image search feature that allows users to browse for similar products based on images they upload on the site.
Earlier in February, Flipkart shut down its grocery delivery app Nearby