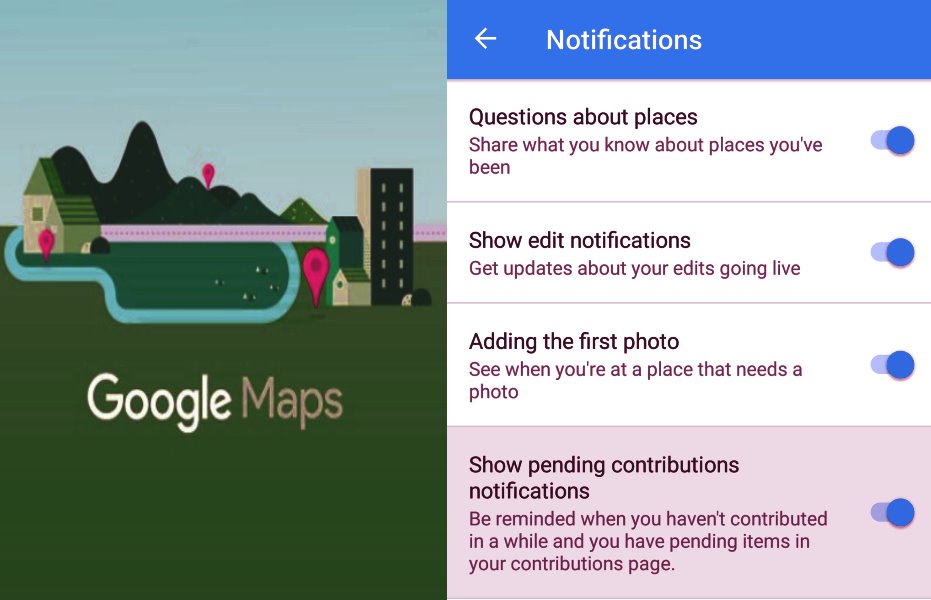 Google Maps beta app is now available through the Google Play. You can sign up to be a beta testers for the unreleased version of the Maps app.
The Google Maps v9.27 beta (download apk) gets new notification settings addition, a new splash screen for Android Wear, and then there are few hints from the teardown, reported Android Police. For users running the Android N preview build on their devices then they are already on Google Maps version 9.30, so this v9.27 won't get installed. For those who don't know, these beta apps are usually the testing versions, so these are unstable or have few bugs.
The app gets two more notification settings with this v9.27. These additions are marked as "show pending contributions notifications" and "driving notifications." Additionally, for Android Wear, the Maps app has added a splash screen animation instead of plain white screen, which had always confused us to whether the watch is working or got frozen..
Furthermore, the teardown suggests that Google might be adding some usual Hello, Good morning, Good afternoon greetings – may be trying to give users a more of a personal touch.