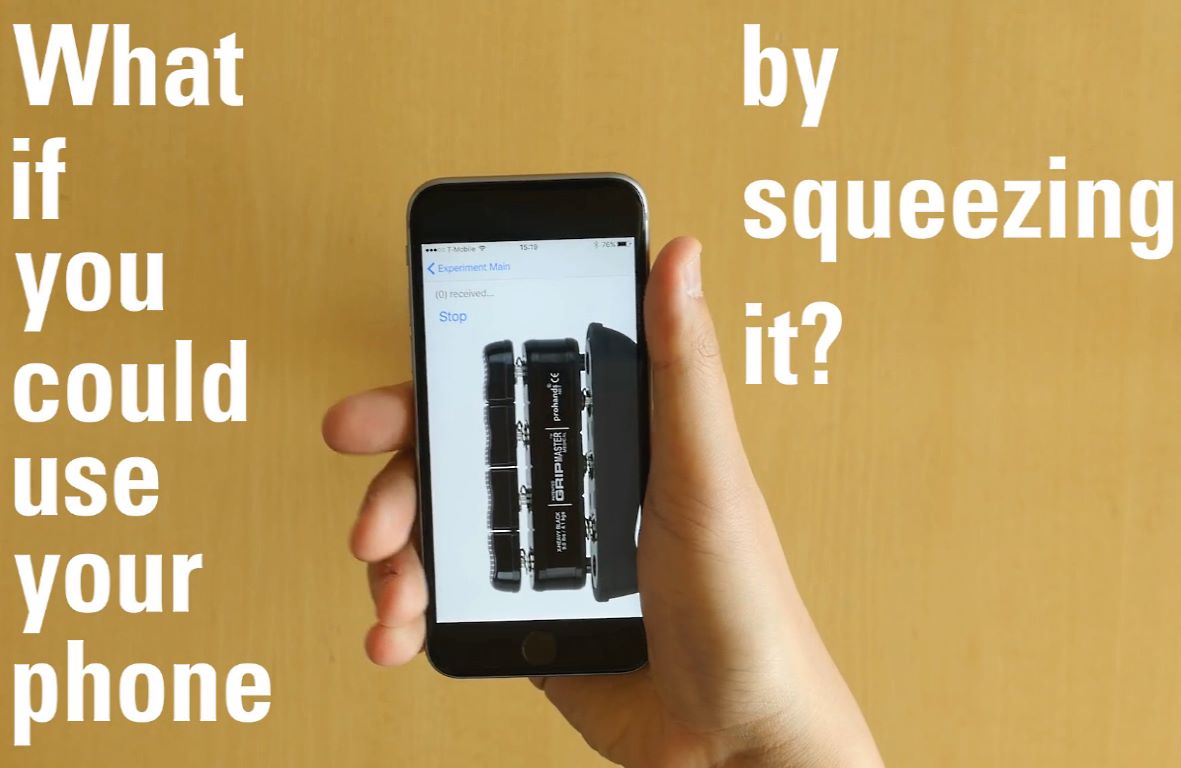 What if your regular smartphone's display and body could learn force touch or pressure touch of your hands and then perform tasks on that basis?  What if you could dial a number or change music, just by squeezing your phone's body?
A team of engineers in University of Michigan has developed a new software called the ForcePhone, which makes your device understand a certain sort of pressure. Unlike the iPhone's 3D force touch display, the ForcePhone software leverages two components of a smartphone – a microphone and a speaker.
The ForecPhone software sets the speaker to emit an inaudible tone at a frequency higher than 18kHz, which is beyond human hearing range, but not too high for the phone's mic to detect.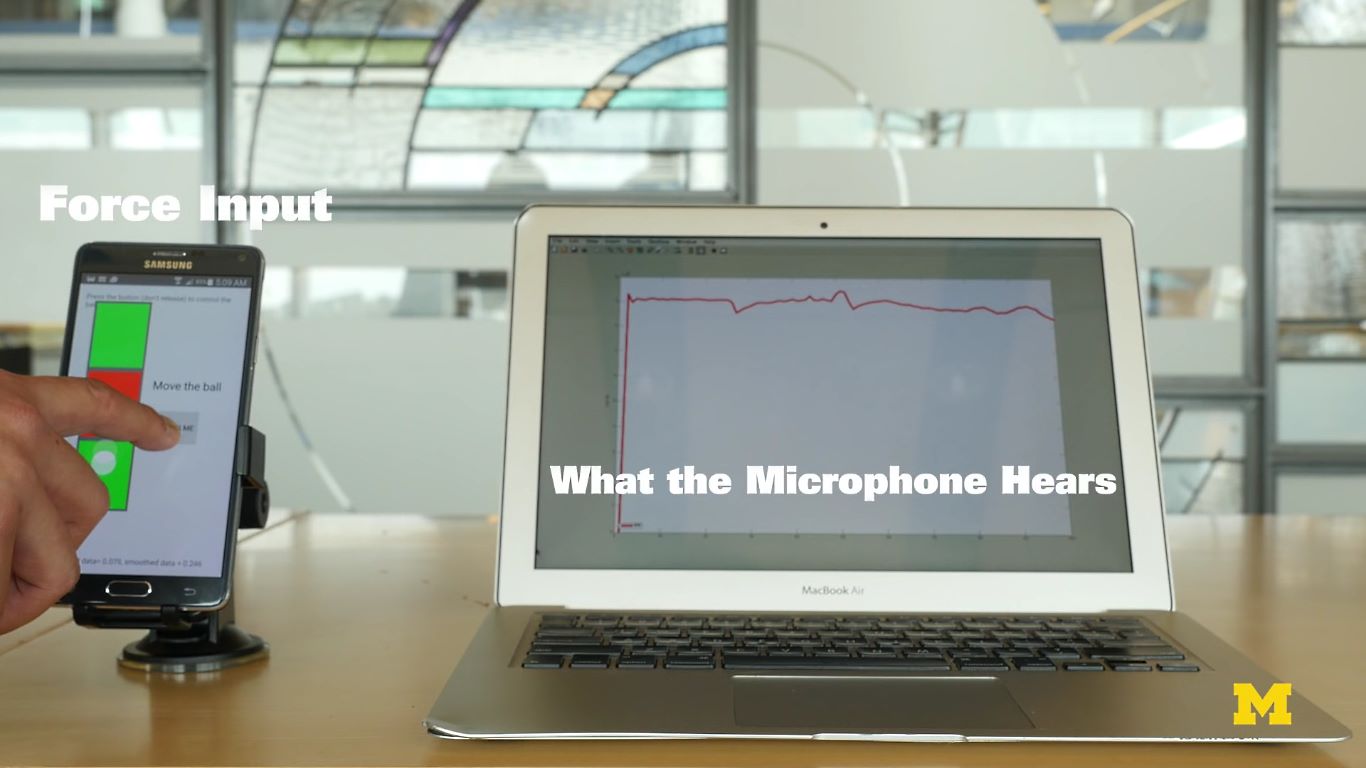 So how it works?
"When a user presses on the screen or squeezes the phone's body, that force changes the tone. The phone's mic can detect that, and the software translates any tone tweaks into commands."
httpv://youtu.be/HioOAiMzxBM
The ForcePhone software is still in a development phase, and researchers will demo it on June 27-29 in Singapore at MobiSys 2016.