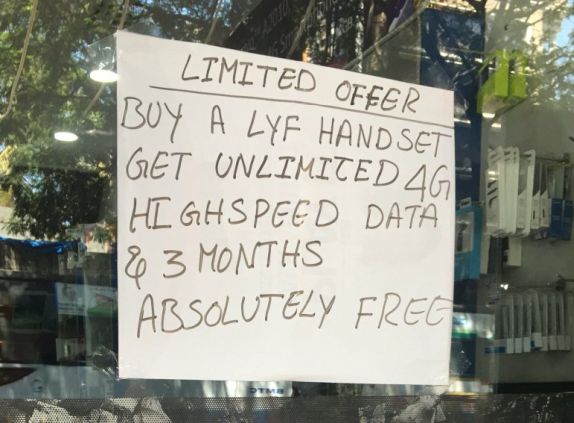 Reliance Lyf handsets are now available at non-Reliance stores and open market as the company is nearing towards the commercial launch of Jio services. We spotted Lyf branding at multiple mobile showrooms in Bangalore and Chennai and even spotted this poster at a store in Bangalore. Previously Lyf handsets could be purchased only at Reliance Digital Xpress or a Digital Xpress mini stores across the country and you required an invite from a Reliance employee in order to join the limited Jio Lyf Preview. From our limited testing , Jio 4G could be one of the fast mobile networks in India and we saw download speeds reaching almost 70Mbps which is impressive.
Reliance Jio 4G Speed Test in India
One small retailer in Chennai had these Jio SIM cards ready for activation for those who purchase the Lyf device. The promotional free data and calls are restricted to the Lyf device and do not work on another 4G device.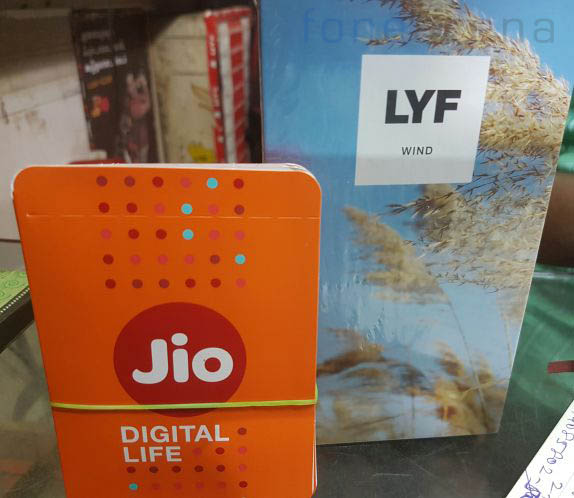 There is still lack of clarity if you would need an invite to get the Jio SIM card and the Lyf phone like we described in the video as some stores are actually sharing invites directly with consumers purchasing Lyf devices.
Lyf phones start from as low as Rs.3999 and go all the way up to Rs.19499. Our sources in the retail tell us that there are over 1million Lyf handsets lying in the company warehouses across the country.