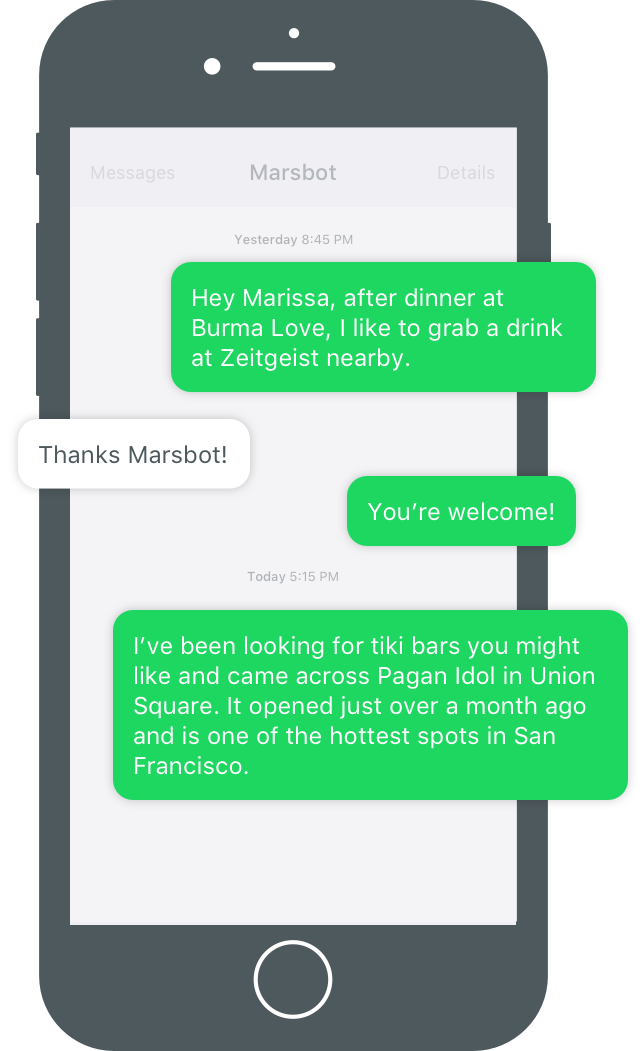 Foursquare is foraying into the bot mania by announcing the Marsbot app that uses chatbot interface to recommend restaurants. The app is currently being tested on iPhone only.
The Marsbot app gives you the answers "before you even ask". Foursquare said that Marsbot is not a chatbot and is a standalone app. According to the App store listing, the app "recommends places to you by learning from your preferences and the places you go every day." It can send you suggestions about great places to eat and drink that are worth seeking out nearby.
Marsbot is currently is still in development and the company is fixing bugs and improving the experience. Foursquare said that it will be slowly let people in from the waitlist. The app is currently live only in New York and San Francisco.
App Link – Marsbot