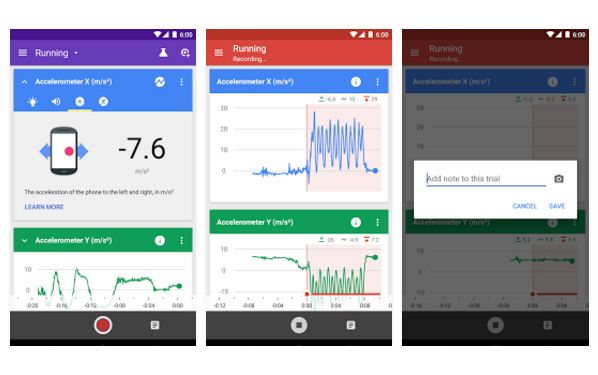 Google has launched Science Journal app for Android. It measures and records data in real time on your Android phone and then converts that data into easily readable graphs and charts.
The app even lets you take notes interpret as well as organize notes on your observations. Science Journal app can record light, motion and sound levels using only your phone's sensors, microphone or accelerometer and helps with prediction models on future tests. Google says it will work with people in the science community to continually improve the app.
Google has teamed up with San Francisco-based public learning lab Exploratorium to come up with activity kits that work in concert with Science Journal. Kids can create their own activities, integrate their own sensors and even build kits. Science Journal is part of Google's Making & Science initiative.