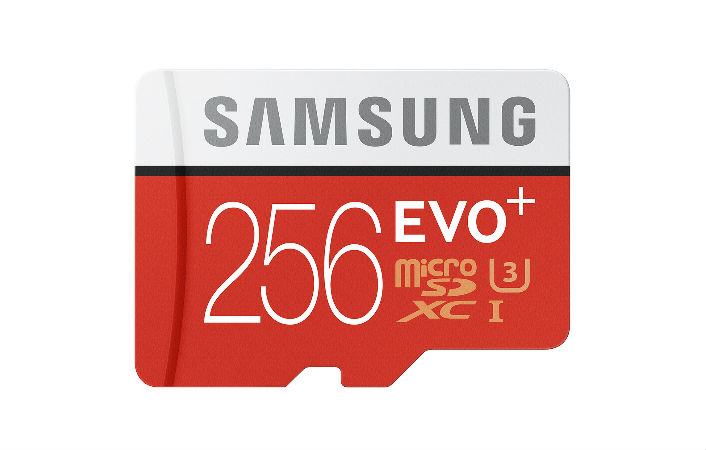 Samsung has introduced EVO Plus 256GB microSD Card that can now record up to 12 hours of 4K UHD video or 33 hours of Full HD video.
The company claims that its new microSD card has the highest amount of storage in its class. The EVO Plus micro SD card comes equipped with advanced V-NAND technology that offers high read and write speeds of up to 95MB/s and 90MB/s, respectively. Besides smartphones and tablets, the micro SD card will also work with 360-degree video recorders, action cameras as well as drones.
Un-Soo Kim, Senior Vice President of Brand Product Marketing, Memory Business at Samsung Electronics said,
Our EVO Plus 256GB microSD card, will provide consumers with large capacity, and high read and write speeds. We are excited to offer our customers convenient and seamless multimedia experiences when they access, store and share all of the content they create and capture.
Samsung will offer the EVO Plus 256GB microSD card with a limited 10-year warranty in more than 50 countries, including the USA, Europe, China, and other regions. The EVO Plus 256GB microSD card is priced at $249.99 and will be available starting June.