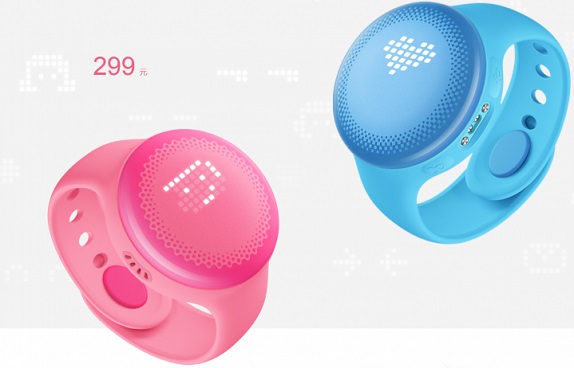 Xiaomi has launched Mi Bunny smartwatch which is aimed at kids. The watch comes with built-in GPS, embedded unicom SIM and other features. 
The Mi Bunny smartwatch allows kids to make and receive calls thanks to the unicom SIM. It can store 12 family members' contact details. Along with GPS, it supports GLONASS standard and features Wi-Fi and Bluetooth connectivity. The smartwatch has multiple and redundant positioning capabilities.
It automatically records the history, tracks kids every day and even records routes continuously for three months. The watch has a panic button that sends out distress signal to parents when in danger. In addition, it includes position data, 7 seconds of recording environment and sends it with the location of the child to their parents' smartphone. The local data, the transmitted data, and the data stored in the Mi Cloud are all encrypted.
The Mi Bunny smartwatch comes with a 300mAh battery which Xiaomi claims to run for six days. It is compatible with phones running Android 4.2 and up. The Mi Bunny smartwatch is priced at 299 Yuan ($46 approx.) and comes is blue and pink colors.