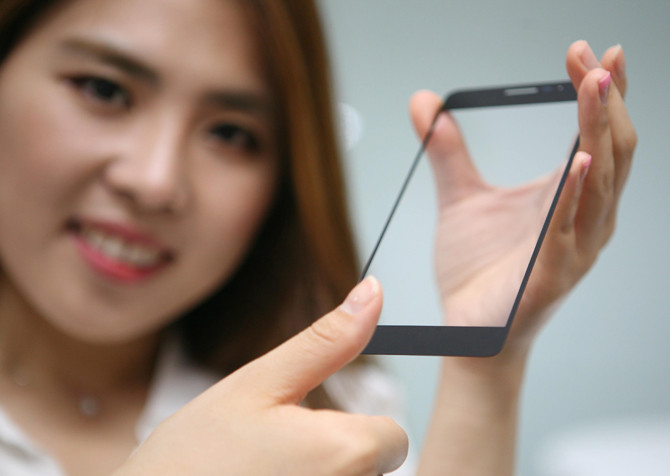 LG Innotek, one of the popular components and materials manufacturers has announced a smartphone cover glass which is embedded fingerprint sensor module. This can be integrated into smartphones that lets you just place your finger on the smartphone's glass to register your fingerprint that can unlock the phone.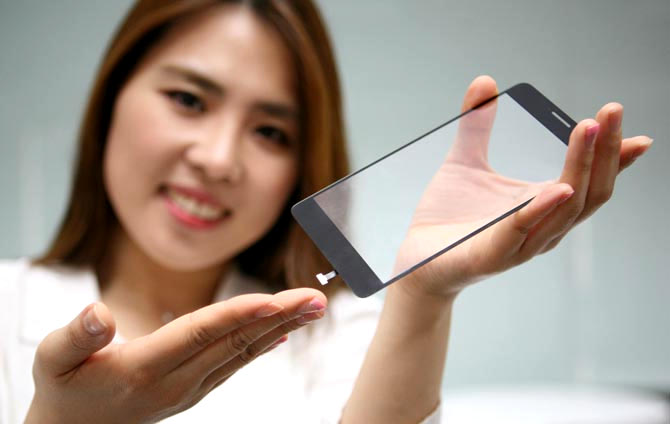 Usually the fingerprint sensor is present below the smartphone's screen, on the back or on the side, combined with the power button in the form or circle or a square. As you can see in the image above, LG has cut a 0.3mm on the lower backside of the cover glass and installed the fingerprint sensor inside of it using a precision and combination technology. The fingerprint recognition accuracy has false acceptance rate (FAR) of 0.002%.
This doesn't have the sensor exposed to the outside of the device, so manufacturer can produce a sleek smartphone. "The Fingerprint recognition area also can be indicated by various patterns up to design of complete product," said the company. The strengthened glass can protect the sensor from direct contact with water or damage from scratches.
LG Innotek has developed a proprietary adhesive to be used to attach the sensor to the glass for a better durability including high impact absorption. The adherend side of the sensor and glass is just 0.25mm thick, but it endures impact of 130 grams of the steel ball dropped from 20cm.