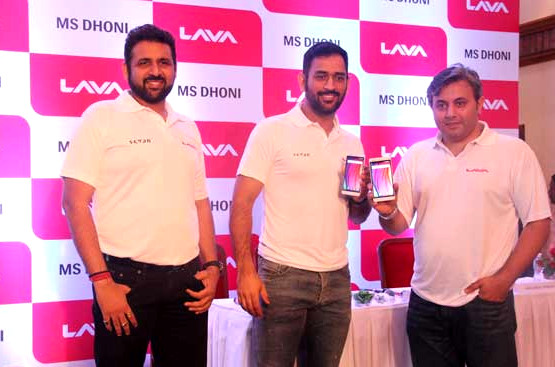 Lava International has appointed Indian cricket team captain Mahendra Singh Dhoni as its new brand ambassador. Supporting Government of India's "Make in India" initiative, the company already set up its first manufacturing plant in Noida and plans to invest Rs. 2,615 crore in a phased manner to scale it up to have an annual production capacity of 216 million phones.
[HTML1]
Commenting on signing the new brand ambassador, Solomon Wheeler, Vice President Head – Marketing Communication, Lava International Limited said:
This announcement is a milestone in Lavas growth story. We are very proud and privileged to be associated with MS Dhoni. Lava stands for reliability which stems from integrity, passion for excellence and innovation/adaptability, core values of the organization. M. S. Dhoni epitomizes reliability and Lava Values both as a person and a sportsman. Hence, there was a natural connect between both the great brands which resulted in this association. Bringing him on board, strengthens our resolve to offer trusted and reliable products services to all our consumers at all times.
Speaking of his association, Mahendra Singh Dhoni, said:
Lava embodies the values, the ideas and the direction that every Indian brand must take in the 21st century. In a highly competitive mobile handset market, Lava stems out as a brand that differentiates itself through a compelling story, a commitment to stay relevant and high quality products and services. I am very happy to associate with Lava and look forward to working with them closely.