Popular password manager LastPass has released its own two-factor authentication app. Dubbed as LastPass Authenticator, the app brings two-factor authentication to your LastPass account and other supported applications.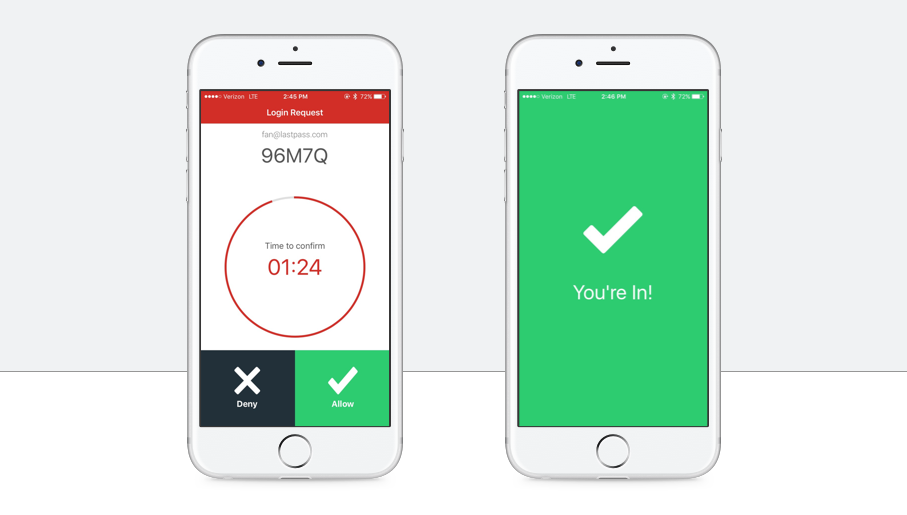 The app will send push notifications to users at the time of login to sites that requires two-factor authentication. By quickly launching the app and tapping, users can allow the login request. You can also ask the app to generate 6-digit, 60 second codes or receive a code via SMS. It will even work with any app or website that supports Google Authenticator like Facebook, Dropbox, Evernote, WordPress and others. In addition, the app supports automated set-up via QR code.
To activate LastPass Authenticator with your LastPass account:
Head to the app store on your mobile device and download the app.
On your desktop or laptop, login to LastPass and open your vault.
Launch "Account Settings" from your vault.
Under "Multifactor Options", edit LastPass Authenticator.
Follow the prompts on your screen, view the barcode and scan it with the LastPass Authenticator app.
Set your preferences and save your account changes.
It must be noted that push notifications are available for logging in to LastPass accounts only. The LastPass Authenticator app is available for download on Android and iOS and Windows Phone Store.