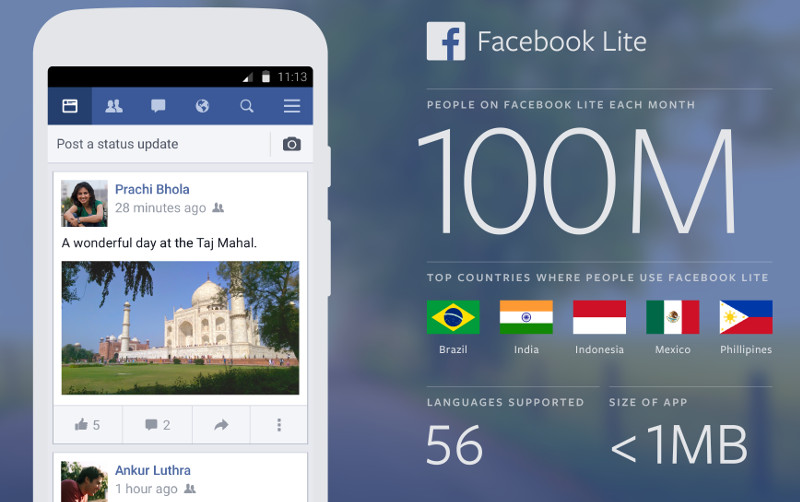 Facebook rolled out Facebook Lite version of Facebook for Android built for emerging markets back in June 2015. Today it has announced that the app has crossed 100 million monthly active users. "It's the fastest-growing version of Facebook to reach 100 million users in under nine months," said Facebook. The app is aimed at offering lightweight, fast, and native Facebook experience for people using typical Android phones and network connections in emerging markets.
Facebook said its goals before building that app is to stay below the 1 MB APK size limit, design client-server interaction to minimize data usage and work well on 2G networks and build an app that works on Gingerbread and on a 2009 year class device.
The app now supports 56 languages and is most popular in Brazil, India, Indonesia, Mexico, and the Philippines. It has has rolled out in more than 150 countries through Latin America, Asia, Africa and parts of Europe. The app has also received several features, including support for video playback, upload multiple photos, pinch-to-zoom for photos, emojis and more.
New features for Facebook Lite for Android will roll out soon through Google Play.