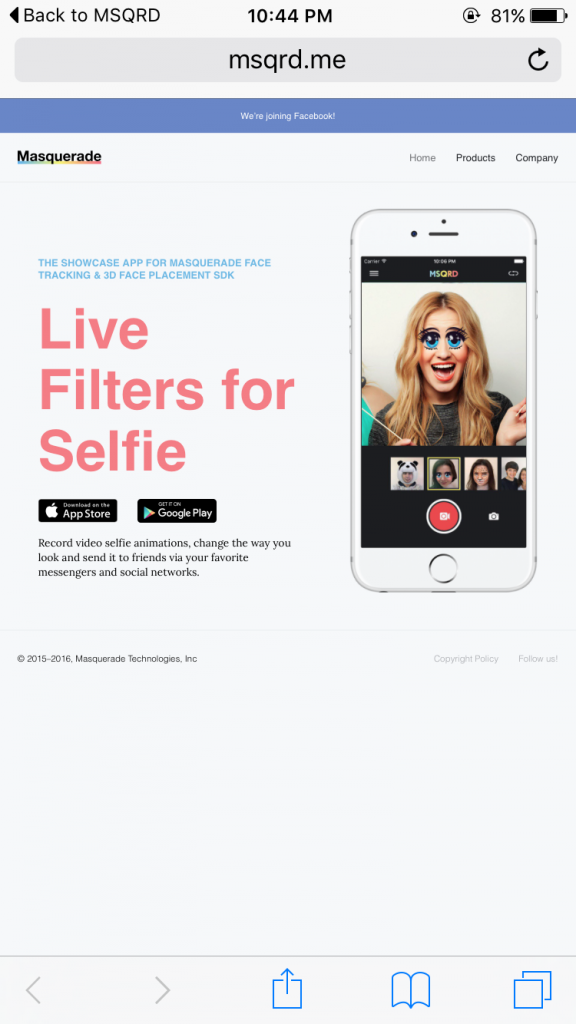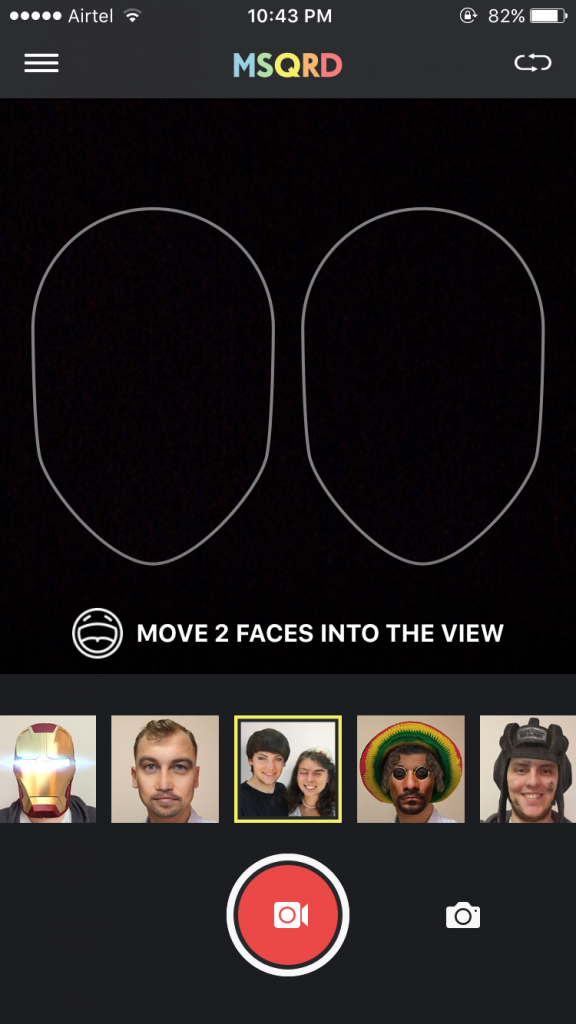 Snapchat recently acquired an app that specialized in selfie animations called Looksery. Now, Facebook has acquired a similar app that goes by the name of MSQRD to bring similar features to its messaging service as well.
When Snapchat acquired Looksery, the app disappeared from app stores and instead showed up within the Snapchat app as a feature called Lenses. Now, Facebook has apparently acquired Masquerade which is often stylized as MSQRD.
The startup also specialized in filters and lenses of sorts for selfies but instead focuses more on video rather than still images. The exact financial terms of the purchase haven't been disclosed by either party however, a false report from a week ago suggested that Apple was acquiring the app for a reported sum of US$ 117 million.
So even though the actual deal between Apple and MSQRD may never have even been in the negotiation stages, the amount could very well be close to the real deal that Facebook made. After the takeover, the key members of the startup which was originally based in Belarus will start working out of Facebook's London office.
In the past, Facebook had tried to acquire Snapchat for a sum of US$ 3 Billion and when that deal fell through, they brought out similar features on their messaging platform. So this acquisition too should be a move to bring their messaging service to the same level or take it one step higher. We aren't sure just how and when Facebook is planning to implement this into their own products but, we will keep you updated as we come to know more.