Apple has officially launched @Apple Support account on Twitter to offer technical support for its users. The company says that the account is aimed at providing tips, tricks and helpful information for any Apple related queries.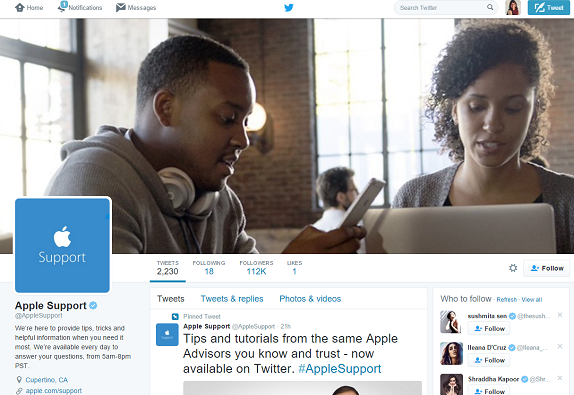 Apple users can tweet, DM or hashtag their questions at the @Apple Support account on Twitter which already have over 1 lakh followers. Apple has accounts for Apple Music, Beats 1 and iTunes. It even has a support account for Apple Music help. The company shared some tips about the Notes app. The Apple Support Twitter account is already flooding with queries from users as it is a more convenient way to contact to contact the company rather than calling the customer care or sending an email. Apple also offer support via online tutorials or by visiting the physical Apple Stores.
The Notes app has some awesome hidden tricks. A favorite of ours: how to turn lists into checklists. #AppleSupport pic.twitter.com/6fdzsRT1i4

— Apple Support (@AppleSupport) March 3, 2016
Apple has always focused on offering customer support via various platforms but it looks like the latest move of offering the same via Twitter will be welcomed by majority of users.