Vodafone prepaid users in Karnataka can save up to 60 percent on ISD Calls to USA , China , Gulf and several countries with new ISD packs from Vodafone. Under this scheme calls to USA and Canada are as cheap as just 4p/sec.For example users can do an e-topup for Rs.17 and make calls to USA and Canada at 4p/sec which tranlsates to Rs.2.40 per min.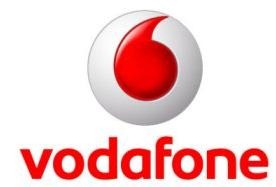 Vodafone's new ISD packs will enable subscribers to call various SAARC, South East Asian and Gulf countries at discounted rates. There are 5 different packs available ranging from Rs.14 – Rs24. They come with 30 days validity. and zero talktime.

Without these packs the current charges in prepaid are as follows
USA – Rs.6.4/min
SAARC – Rs.10 /min
Gulf – Rs 11/min
Commenting on the launch, K Sankara Narayanan, Chief Executive Officer, Vodafone Essar South Limited said, "The ISD packs have been designed by understanding the international calling needs and behaviour of prepaid consumers in our circle. Our internal research indicates that over 70 % of all international calls by Indians are made to 14 select countries spread across US/UK/Canada, South East Asia, SAARC and Gulf regions. These customized ISD packs will enable our customers to stay connected with their dear ones in these international locations at affordable rates. "
Users who wish to avail this offer can purchase these ISD packs at all Vodafone Stores, Mini Stores, retailers in Karnataka and also online.