Flipkart is pulling the plug on its hyper-local service Nearby within mere five months of its launch. The e-tailer had launched the online grocery delivery app as an experiment in Bangalore.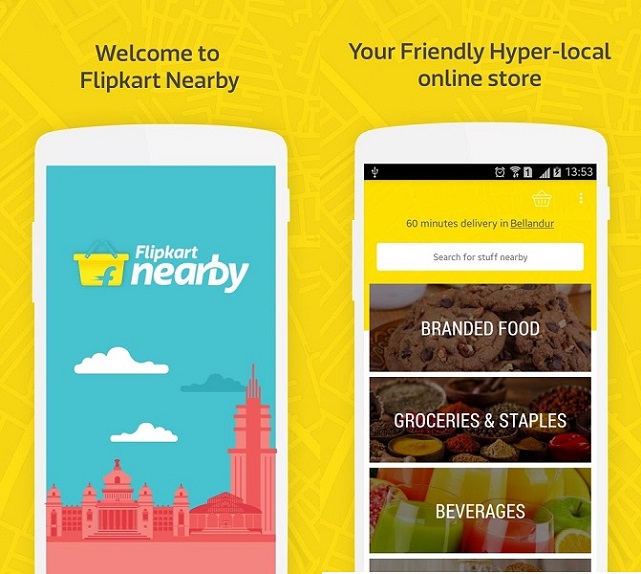 Flipkart Nearby offered a wide range of products varying from daily use items like toothpaste, soap, groceries to branded personal and baby care products. It comprised of categories like branded food, Groceries and staples, Beverages, Breakfast, dairy and eggs, Household supplies, Personal care, Health and Wellness and Baby care. The delivery of these products was promised within an hour of receiving an order. Flipkart had to kill the Nearby app owing to poor demand and lack of margins, as per two sources familiar with the matter. In addition, the company did not promote or market Nearby since it was a pilot project. The latest move from Flipkart comes from Binny Bansal who was recently appointed as CEO, with an aim to focus on its key strengths that comprises of electronic and fashion sales.
Flipkart is not the only company that is withdrawing from the hyper local market as other player such as Grofers backed out from nine cities as smaller markets did not contribute much to their revenues. PepperTap also shut down it operations in ten locations including big markets like Mumbai, Chennai and Kolkata.