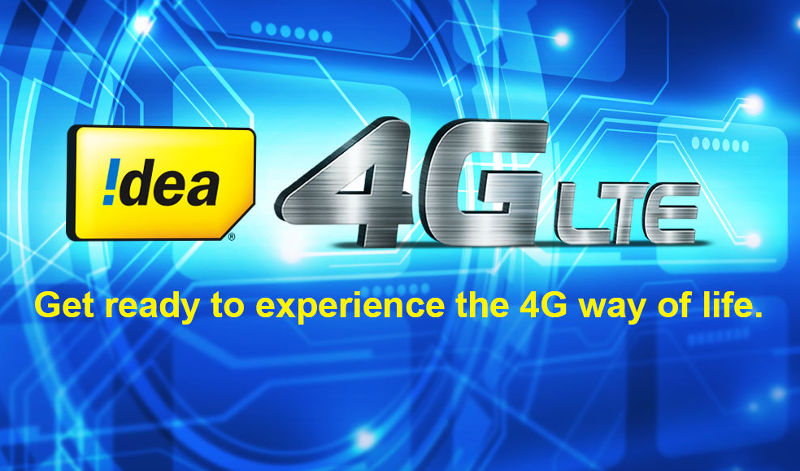 Idea today launched its 4G LTE services in Chennai, as it had promised back in December, when it launched 4G services in across 75 Towns in Southern India, including Madurai, Tiruchirappalli, Tirunelveli, Tiruppur and Kancheepuram. Idea 4G is now available in 29 towns of Tamil Nadu and Chennai. It is available in 20 districts, including major towns of Chennai, Madurai, Trichy, Salem, Tirunelveli, Vellore, Erode & Tirupur, covering 30% of the total population of the circle.
Idea already announced its plans to roll out 4G services across its 10 telecom service areas – Maharashtra & Goa, Andhra Pradesh, Madhya Pradesh & Chhattisgarh, Kerala, Punjab and Haryana, Karnataka, Orissa, Tamil Nadu and North East in over 750 large and small towns by the first half of 2016. It acquired 1800 MHz spectrum during the spectrum auctions in February 2014 and March 2015.
Idea 4G rates start at Rs. 246 for 1GB data and goes up to Rs. 1497 for 12GB data in Tamil Nadu and Chennai. 4G packs come with 28 days validity and the rates might vary depending on the circle. Idea is also offering double the data in all the 4G packs for both the prepaid and postpaid customers for a limited period.
Idea customers with 4G devices in these towns can get 4G by upgrading their existing SIM cards to new 4G SIM cards through Idea stores nearby. Idea said that it will roll out 4G LTE services in Coimbatore & Pondicherry shortly.
Commenting on the launch, P Lakshminarayana, Chief Operating Officer- Corporate, Idea Cellular said:
Since the last week of December 2015, Idea has rapidly rolled out its high-speed 4G LTE network to cover 8 major markets in India. By March 2016, our services will extend to 2 more key markets namely, Maharashtra & Goa, and North East, and by June 2016, Idea's 4G footprint will cover 750 cities across 10 telecom circles.