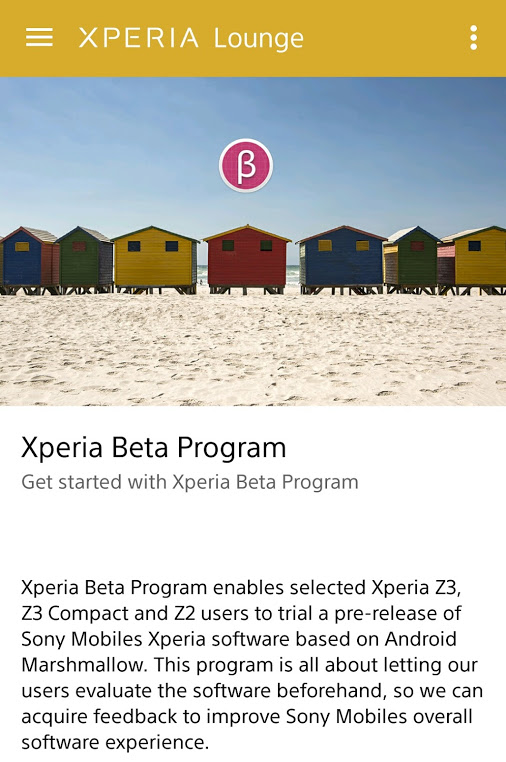 Sony has just announced a new Xperia Beta Program for the upcoming Android Marshmallow software update that is intended to fix any bugs before officially releasing it to the public.
The version of Marshmallow being tested is a pre-release version and will be available to users in Italy, Spain and Netherlands alone. They also have to have either the Xperia Z2, Z3 or Z3 Compact in order to take part in the Beta Program.
The Beta Program shouldn't be confused with the Concept for Android program as they are quite different. Concept for Android is what drives and shapes the software that will finally be delivered to the customers while the Xperia Beta Program is basically a way to check out the final software version and correct any issues before officially rolling it out to the public.
The introduction of the Beta Program is a good thing as it means that the updatew to Android Marshmallow is very close and users can expect to get it on their devices pretty soon. However, the exact date of release is not yet known.