Samsung has patented a new technology which hints that it's next smartwatch could use your veins to establish your identity. The patent that was filed by Samsung in July last year was published earlier this month.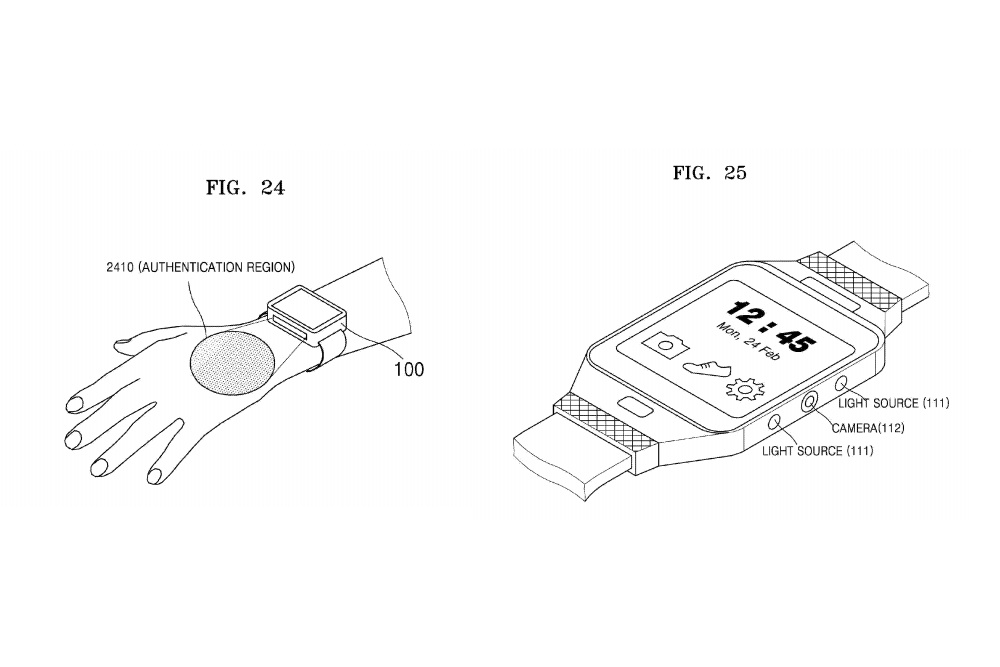 The patent titled "Wearable Device and Method of Operating the Same" was published by the USPTO. As per the patent, a camera sensor will be mounted on the front edge of the wearable device that takes a picture of the user's vein structure. At the time of authentication, the sensor will scan the vein layout with its database and try to match it with one of the many registered veins. The company is likely to use a kind of infrared technology which can identify the unique characteristics of your vein. Samsung could then use that information to authenticate your identity for various apps and services. It could also be used in various connected devices under Internet of Things or even for company's mobile payment service Samsung Pay. The technology could even be useful in tasks like opening a doors for cars or hotel rooms.
Patent filed by Samsung in July reads
A wearable device comprising: a sensor configured to capture a vein image of a user; and a processor configured to: in response to a function or an application being selected by the user, control the sensor to capture the vein image of the user wearing the wearable device; identify the user by comparing the captured vein image with at least one registered vein image; and in response to determining that the identified user has an execution authority for the selected function or application, execute the function or the application.
It must be noted that companies patent technologies from time to time and it is not sure if Samsung will use the vein sensor technology for its smartwatch.