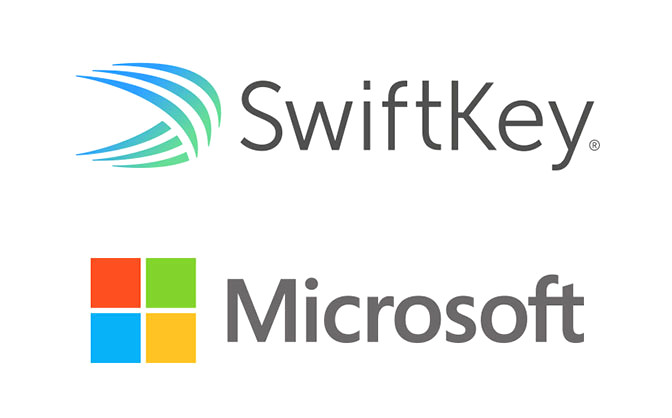 After reports, Microsoft has officially announced that it has acquired SwitKey, one of the popular keyboard app makers. The exact amount of the deal is not disclosed, but it is said to be $250 million, according to an earlier report. Microsoft said that it will continue to develop SwiftKey's keyboard apps for Android and iOS and will also explore scenarios for the integration of the its core technology in its products.
The company said that it plans to integrate SwiftKey technology with Word Flow technology for Windows and will reveal more details in coming months.
Regarding the new acquisition, Harry Shum – Executive Vice President, Technology and Research, Microsoft said:
In this cloud-first, mobile-first world, SwiftKey's technology aligns with our vision for more personal computing experiences that anticipate our needs versus responding to our commands, and directly supports our ambition to reinvent productivity by leveraging the intelligent cloud.

Moreover, SwiftKey's predictive technology aligns with Microsoft's investments and ambition to develop intelligent systems that can work more on the user's behalf and under their control.
About joining Microsoft, SwiftKey co-founders, Jon Reynolds and Ben Medlock, said:
Microsoft's mission is to empower every person and every organization on the planet to achieve more. Our mission is to enhance interaction between people and technology. We think these are a perfect match, and we believe joining Microsoft is the right next stage in our journey.

Our number one focus has always been to build the best possible products for our users. This will not change. Our apps will continue to be available on Android and iOS, for free. We are as committed as ever to improving them in new and innovative ways.