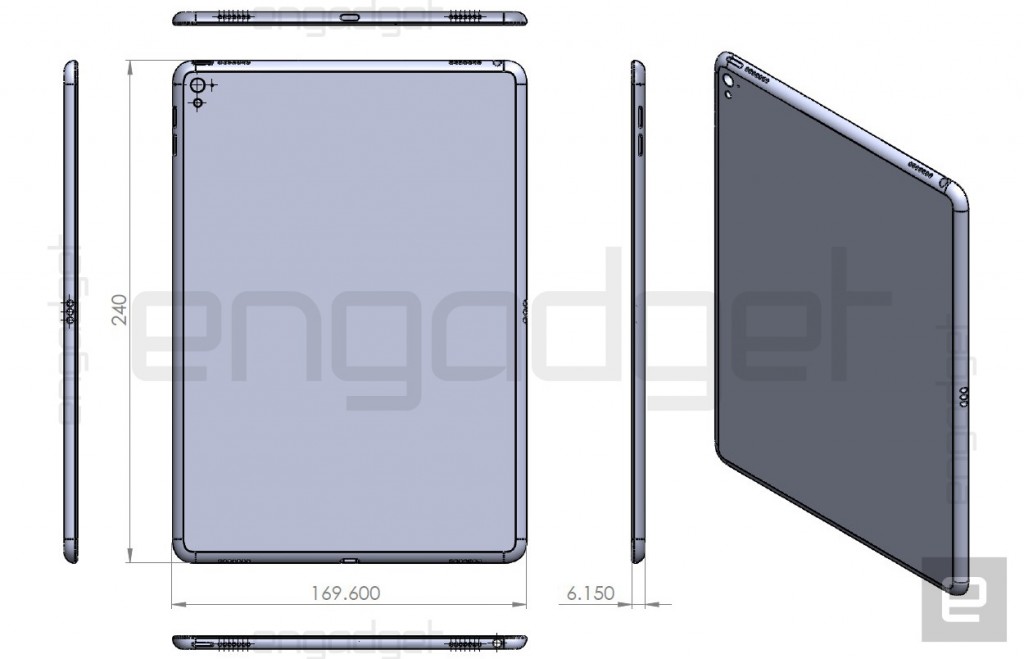 The Apple iPad Air 3 is expected for a launch in March alongside the iPhone 5SE and the new Apple Watch models. A new drawing has surfaced that gives us an insight about the update iPad's design.
Like the earlier rumours suggested, the 3rd generation iPad will have a design that is quite similar to the iPad Pro. It will have the same 4 speaker layout as well as Smart Keyboard support.
This also means that the rumours about a higher resolution display are true. All this will be fit into a slightly thicker battery which isn't a bad deal considering what you are getting in exchange for the extra thickness. There should also be a beefier battery inside to keep the higher resolution display running for longer.
The rear LED for the camera has been confirmed and the new iPad will be around 0.05mm thicker and 0.1mm wider than its predecessor. Additionally, the 3rd gen iPad Air might also get the support for Apple Pencil but won't get 3D Touch just yet.