Microsoft had teamed up with Dropbox to integrate Office in 2014. Now the company is expanding Office integration to Box and Outlook.com.  The latest update will let Office subscribers work on documents, spreadsheets and presentations in real-time shared within Box and Dropbox.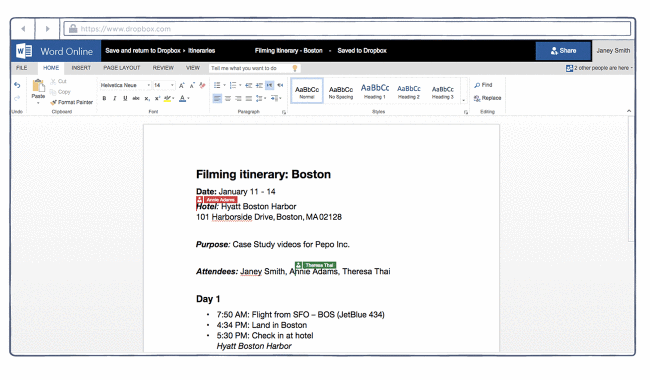 With the new integration, multiple people can now edit Word, Excel or PowerPoint documents in real time and see each others work at the same time for documents inside Box and Dropbox. After opening any type of Office file from Dropbox.com in a shared folder, users will be able to see the changes that are being made and communicate through comments while editing the same file. All these changes are saved automatically to Dropbox, and your teammates can keep working on the file even after you close it. This feature is available now to all Dropbox Basic and Pro users as well. Moving on, In addition, Office for iOS now also offers the same functionality with support for real-time co-editing directly from Box. Users of Box, Citrix ShareFile, Dropbox, and Egnyte can now find the real-time co-authoring option with Office Online.
"This announcement is just the next step in our journey to make Office files more accessible no matter where they're stored. We're excited that Dropbox customers now have the capabilities to co-edit files in Office Online. They can now also send documents directly from Dropbox within their Outlook.com account, allowing them to better collaborate regardless of their device or location."

said Kirk Koenigsbauer, Corporate Vice President, Microsoft Office in a blog post.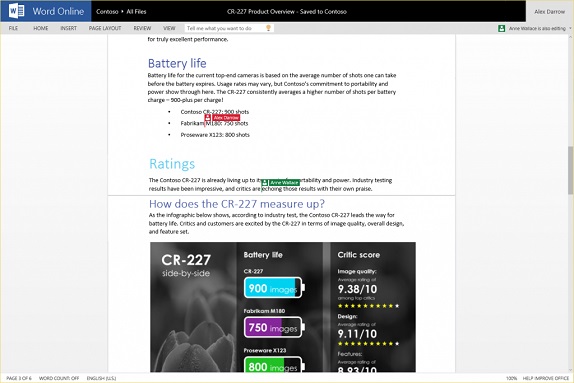 Next up, you will be able to choose and send files directly from Dropbox without worrying about attachment limits. When you compose emails on Outlook.com, you'll be able to access and share all the files you need. Microsoft is also allowing companies in the Cloud Storage Partner Program (CSPP) to integrate their files with Office for iOS so that users can open and edit files from other clouds within the app. The Office Online co-authoring integration is live today, and Dropbox sharing in the new Outlook.com will be available in the next few weeks.