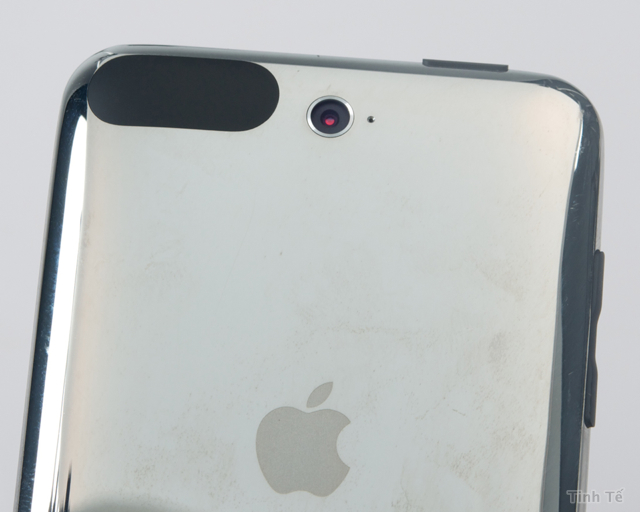 The rumours of the Apple iPod Touch getting a camera is nothing new to us. We have seen it way back last year even before the current line-up was announced . The iPod with camera showed up again this year on ebay.
Even then we were unsure about it's legitimity until now.
Tinthe, the people from Vietnam who showcased the Apple iPhone HD/4G to us have got their hands on the next generation Apple iPod Touch.
This time the photos are in real good quality and clearly show the camera on the device. The device in the picture is clearly a prototype so the design maybe subject to changes in the final product.
The iPod Touch seems to have 64GB of internal memory ie using 2 32GB Samsung NAND chips. The camera used is a 2 megapixel one and unlike the iPhone, it is centrally placed instead of the left corner.
httpv://www.youtube.com/watch?v=CSLqIkBv81s
via Engadget