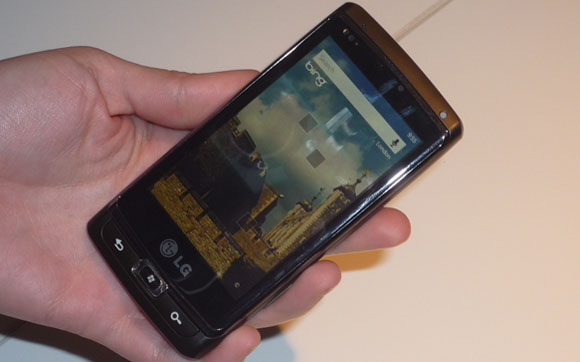 Yesterday, we showed you a QWERTY-less version of the LG Windows 7 phone. But now again, we have a photo gallery showing the same device with the QWERTY keyboard again.
The phone has the following features:
1Ghz Snapdragon processor
Touchscreen
8GB memory
GPS
WiFi
5-megapixel camera
The folks who have had the hands-on with the phone say that there is a vast improvement in the OS looks, speed and performance compared to the prototype showcased at MWC (Mobile World Congress) earlier this year.
Improvements have also been made to the display, sliding mechanism and keyboard layout and feel. all these suggest that the phone is nearly ready to be launched into the open.