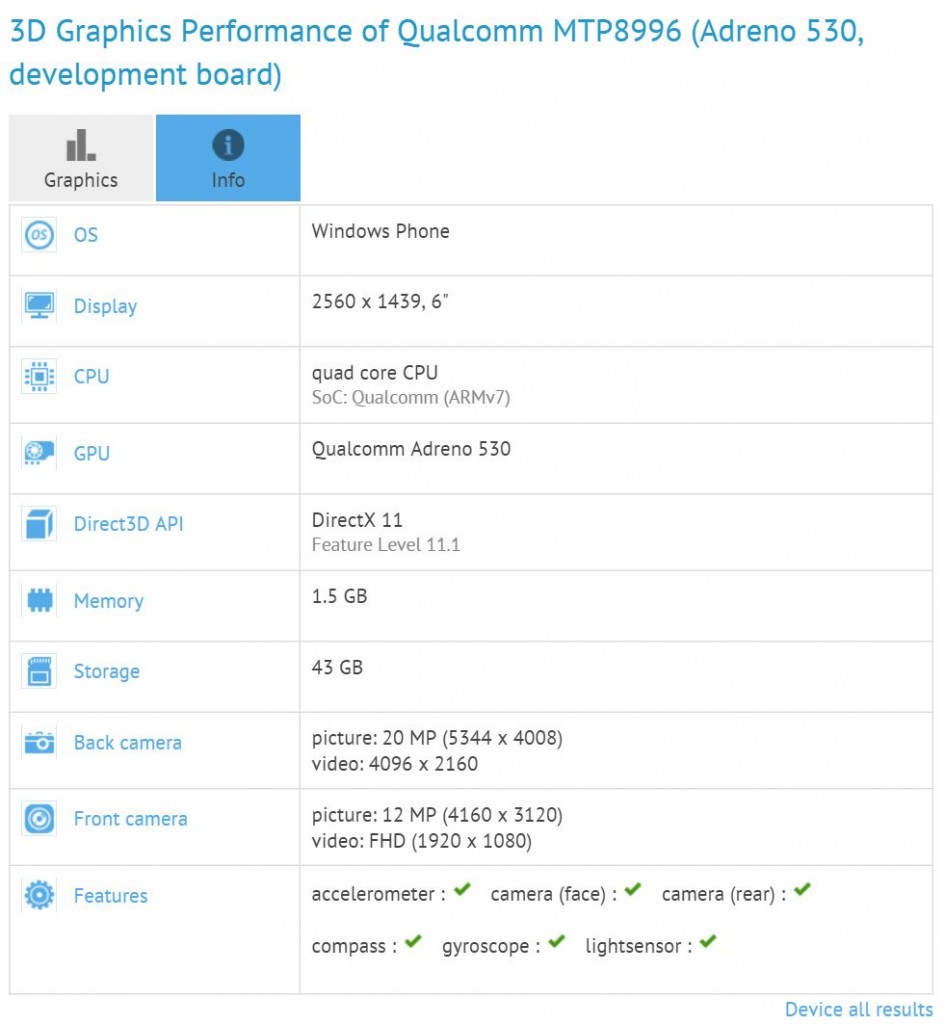 Microsoft is trying hard to make it big with its new Windows 10 smartphones. With the next generation of Android smartphones set to be released powered by the likes of the Snapdragon 820 from Qualcomm, it is important that the Windows phones too have powerful hardware ticking inside them to attract customers.
As can be seen from the photo above, Microsoft is apparently testing out a Windows 10 smartphone that is powered by the Qualcomm Snapdragon 820. It is shown to be packing a 6 inch display with a resolution of 2560×1439 pixels which basically is a 1440p display. Considering the screen size, this could be the update to the monster Lumia 1520 which was also a 6 inch device.
The memory is mentioned as 1.5GB of RAM though and the internal memory is stated as 43GB which points to a 64GB model. Just like the Lumia 950 and 950 XL, the device also packs a 20 Megapixel camera at the back perhaps with a few improvements. There is a front facing camera as well with a very high resolution of 12 Megapixels.
We aren't sure about other specifications of the design and we don't know what it looks like as well but hopefully we will see this device out in the flesh soon as it seems like one that can put up a worthy fight against some of the upcoming Android devices.