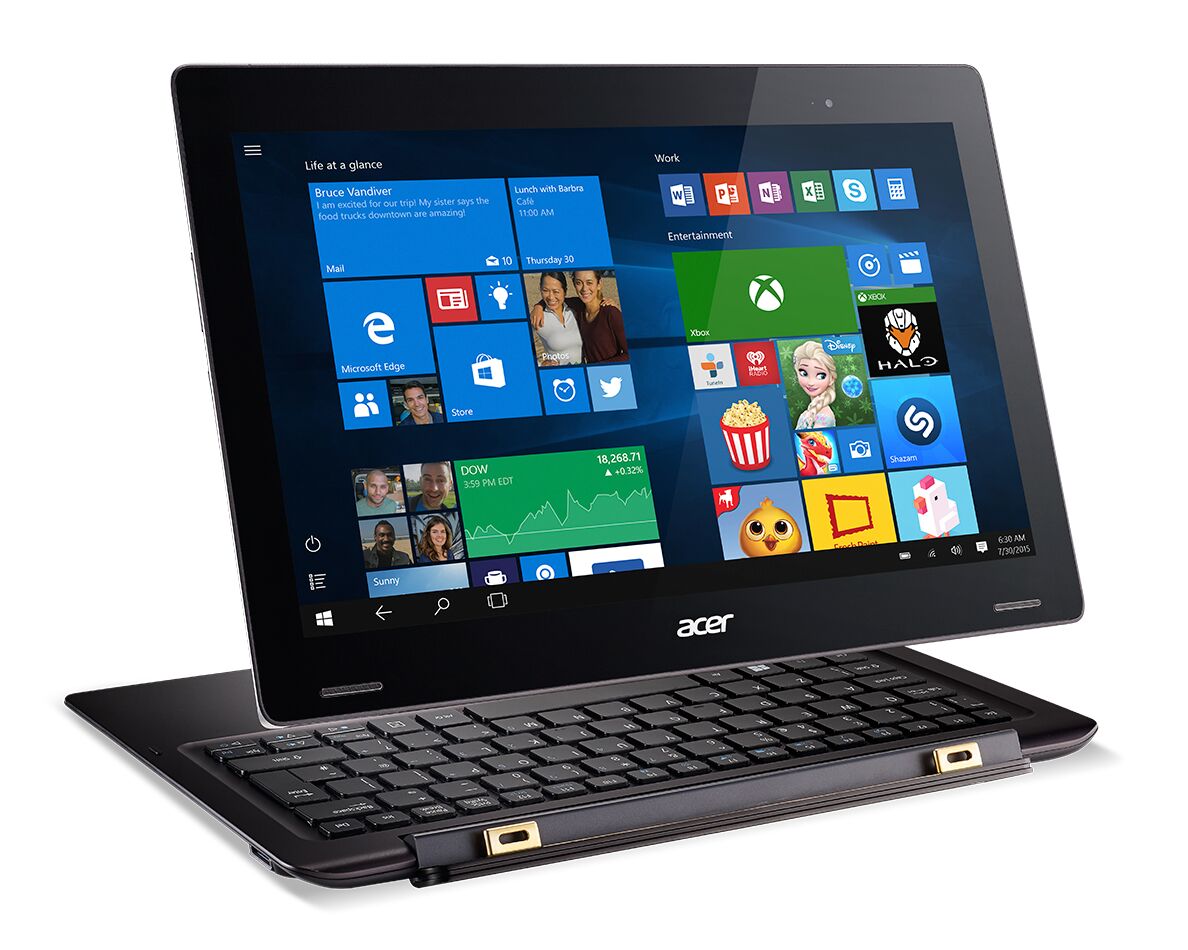 Acer has announced a new 2-in-1 Aspire Switch 12 S at CES 2016 in Las Vegas, alongside new Chromebook 11 and new Windows-10 based Liquid Jade Primo smartphone.
The Aspire Switch 12 S (SW7-272)according to company combines premium design with the latest tech and 12.5-inch display in either 4K or full-HD (1080p) resolution options. It is powered by the Intel's latest 6th generation Core M processors and feature a USB 3.1 Type-C Thunderbolt 3 port as well.
Other than that the Switch 12 S has two USB 3.0 ports, a Micro HDMI port, a microSD card reader and a headphone/ speaker jack. Initial variants of the 2-in-1 will be available with 4GB or 8GB RAM and either 128GB or 256GB of SSD storage.
Acer claims that the highlight of Switch 12 S is that the patented ExoAmp Wi-Fi antenna is built into the anodized aluminum chassis which as a result ensures both – a sleek modern look, and stable as well as reliable Wi-Fi.
"The fusion of technology and design in the Acer Aspire Switch 12 S solidifies its spot at the pinnacle of our popular 2-in-1 line," said Jerry Kao, President of Notebook Business Group, Acer. "The Aspire Switch 12 S makes an immediate design statement; many of the features that give it its premium and modern look also incorporate advanced technologies that translate into profound improvements for everyday life."
The Aspire Switch 12 S will be available in the U.S. in February starting at $999.99 (approximately Rs. 66,000). It will also be available in Europe, the Middle East and Africa in February with prices starting from EUR 1,199, and in China in February with prices starting at CNY 6,999.