Pebble has introduced the Health app to its Pebble Time smartwatch. The first native app from the company will bring activity tracking by integrating it into the Timeline.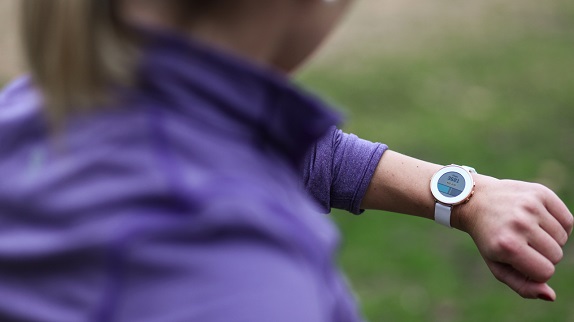 Pebble Health tracks your daily activity and automatically detects your sleep phases. The timeline integration will offer your daily stats about activity at the end of the day and sleep tracking details when you wake up on your Pebble Time watch. The app adjusts daily goals based on how active you have been previously. Similar to various fitness tracker apps, Pebble Health app will offer weekly graphs of both step and sleep stats that will help you to keep track of both the aspects. The app is compatible with Google Fit and Apple HealthKit.
Pebble has also announced it's collaborating with the Stanford Wearable Health Lab to work on more open standards for collecting and sharing health data for research using Pebble Time watches. Pebble Health will not be available on the original Pebble or Pebble Steel. You can now download the Pebble Time app, pair your watch and it will update to the new interface. Pebble Health is only available for Pebble Time, Time Steel, and Time Round smartwatches running Firmware 3.8 and above.
Pebble Time App – Android and iOS