Google has updated Android's Now on Tap feature with a bunch of new additions. Introduced along with the Android Marshmallow in May this year, Now on Tap offers you contextual information in one click.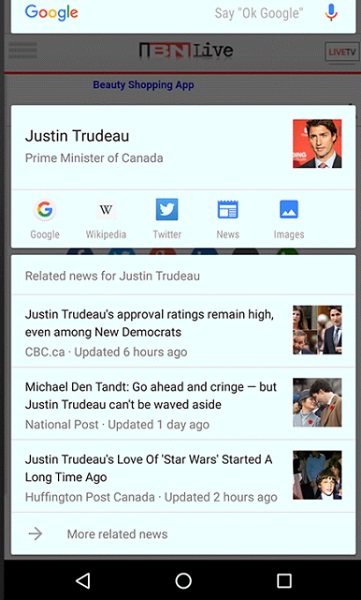 First up, now if someone you a text message with his flight number, you will now be able to get the flight status with a simple tap and by hold on your phone's home button. In addition, if you are expecting any package and have an email about the shipment, holding the home button will bring up information about the status of the package without having to search manually.
Besides flight and package tracking feature, Now on Tap will now surface related articles when you are reading the news. A simple tap and hold will offer you more links to the related article so you can learn more. You will also see a new share icon that lets you share screenshots with other apps.  Finally, Now on Tap gets support for French, German, Spanish, Italian, Russian and Korean languages.
Google said that all these features will start rolling out to users in coming days.